| | |
| --- | --- |
| | Kettering Concerts |
Kettering Concert 2023-11-12
Hartz Trio
Alexandra Békés (Cello), Phoebe Masel (Violin), Dianne Legg (Piano)
Piano Trios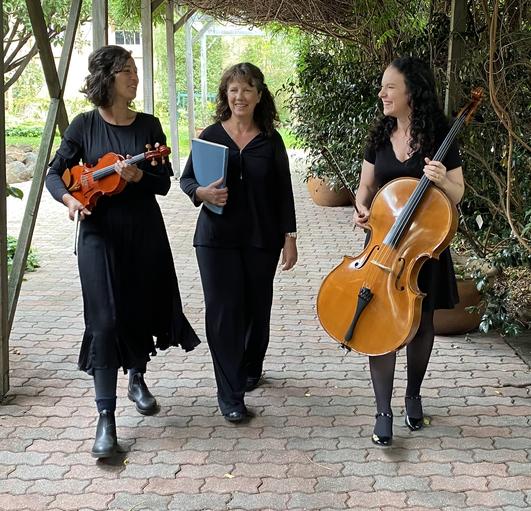 Programme:
Piano Trio No. 2 in E minor, Op. 67 – Dmitri Shostakovich (1906-1975)
failed to find work Piano Trio Op. 32 (n=0)
using query «SELECT * from works where `Work_Composer_ID` = 'Arensky' and `Work_ID_String` = 'Piano Trio Op. 32'»

Sunday 12 November 2023, 3pm
Kettering Community Hall
Tickets available at the door
$15 plus small transaction fee
Stay for the post-concert afternoon tea, meet and chat with the musicians.

Alexandra Békés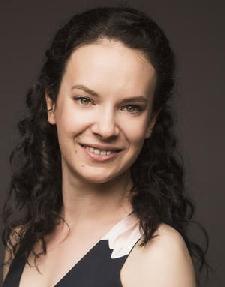 Alexandra Békés (née Legg) is a professional cellist and teacher currently living in Hobart. She completed her Bachelor of Music with first class honours in 2019, studying with TSO principal cellist Sue-Ellen Paulsen. During her studies she was awarded the D&MV McDonald Scholarship, which allowed her to study with Raphael Wallfisch, Rebecca Gilliver and Alexander Chaushian in London. In 2020 she continued her performance studies with Trish Dean at Griffith University in Queensland. Alex performs with the Tasmanian Symphony Orchestra and has previously performed with the Australian Youth Orchestra and the Australian International Symphony Orchestra Institute. This year Alex will be performing regularly in and around Tasmania, and is privileged to be able to continue working under the guidance of Tasmanian and Australian cello icon, Christian Wojtowicz. In her spare time Alex thoroughly enjoys hiking around Tasmania, playing squash with her husband Jono and hanging out with her St Bernard dogs.

Phoebe Masel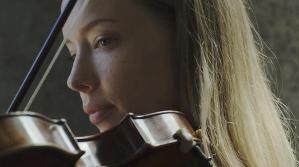 Highly sought-after as a performer, Phoebe is a casual violinist with the Melbourne Symphony Orchestra, Orchestra Victoria and elbourne Chamber Orchestra. In recent years she has toured nationally with the Australian Chamber Orchestra, Opera Australia and Musica Viva Australia. She has also played with the West Australian and Tasmanian Symphony Orchestras, and enjoyed performances at the Castlemaine State Festival, Four Winds Festival, Huntington Estate Music Festival and the Bangalow Music Festival. With the Australian Youth Orchestra, Phoebe has toured extensively throughout Australia, Europe and China. Phoebe is a lively and enthusiastic violin and viola teacher. Her students have been awarded prizes at numerous competitions including the 2020 American Protégé International Piano and String Competition and the Rising Star London Festival Competition 2020. She is a regular violin tutor at State Music Camp Victoria, Melbourne Youth Orchestras and the Melbourne Symphony Orchestra's Pizzicato Effect. In 2022, Phoebe taught violin in the Bachelor of Music program at the Australian College of Arts (Collarts). She is committed to fostering a love of music in all of her students. Passionate about chamber music, Phoebe has performed in a number of innovative venues around the country with Dots + Loops and PlayOn. With Momentum Ensemble and Inventi Ensemble, Phoebe has performed in remote communities across Victoria and New South Wales with the aim of bringing high quality chamber music to the regions. These tours have been enriching and transformative, providing the opportunity to collaborate with local artists, children and community members. Phoebe graduated from the Australian National Academy of Music in 2021 where she studied with Dr Robin Wilson. She also holds a Bachelor of Music with First Class Honours from the University of Queensland and was awarded the University Medal for outstanding academic achievement in 2017. While at UQ, Phoebe studied with Associate Professor Adam Chalabi and was awarded the Sleath String Prize, the Richard Pollett Memorial String Prize and the 4MBS Musica Viva Sid Page Memorial Prize in Chamber Music. She was concertmaster of the UQ Pulse Chamber Orchestra and the UQ Symphony Orchestra, and represented UQ at the New York University Winter Strings Conference. Phoebe was a finalist in the ANAM Chamber Music Competition in both 2018 and 2019, and has been mentored by members of the Jerusalem, Takács, Elias, Goldner, Tinalley, Berg, Belcea and Australian String Quartets. While classically trained, Phoebe also enjoys performing across a multitude of genres. She has performed with Delta Goodrem, Jess Mauboy, Dannii Minogue, Kate Ceberano, and Lior, among countless other pop and jazz artists.

Dianne Legg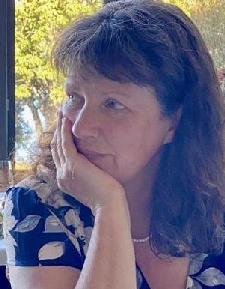 Hobart pianist Dianne Legg began music studies in Tamworth playing pipe organ in local church services and violin with the Tamworth Youth Orchestra before completing a Bachelor of Music through the Tasmanian Conservatorium of Music, studying piano with Graeme Buchanon and Beryl Sedivka. She is a professional pianist/accompanist working for St. Michael's Collegiate and throughout the Hobart community, performing with local artists, Chris Kimber, Sue-Ellen Paulsen and David Nuttall and for musical festivals: AISOI, Festival of Voices The Melbourne Opera Co. and Hip Pocket Opera. She has performed regularly with the Hartz and Argos piano trios in Tasmania, and operates a dynamic piano teaching practice within the Hutchins school, St. Michael's Collegiate and from her Snug teaching studio.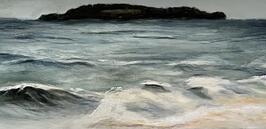 Mary Ann Tandy's art practice is based in Gardner's Bay, having relocated from Western Australia in 2017. She has a Bachelor's degree in Visual Arts, and only recently has begun painting on a fulltime basis. While she works predominantly with oils, she often infuses charcoal, chalk pastels and ink into her images. She also occasionally employs a palette knife with a cold wax medium to create texture. Her work is inspired by a life-long fascination with fables, fairy-tales and mythology. Such narratives are translated into imagery informed by the shadows of Tasmania's land and seascapes, where there are beautiful dark silhouettes and hidden secret places. With such inspiration, Mary Ann is driven to convey the enigmatic side of this striking place in her work.


---