| | |
| --- | --- |
| | Kettering Concerts |
Next Concert
Collns, Yemtsov and Morrison
Sue Collins (Violin), Alexey Yemtsov (Piano), Peter Morrison (Cello)
Piano Trios


Programme:
Piano Trio No. 2 in B minor, Op. 76 – Joaquin Turina (1882-1914)
Piano Trio in G minor, Op. 17 – Clara Josephine Schumann (1819-1896)
Piano Trio No. 1 in G minor for piano, violin and cello, Op. 15 – Bedřich Smetana (1824-1884)
Sunday 15 October 2023, 3pm
Kettering Community Hall
Tickets available
on-line
or at the door (if not sold out , cash only)
$15 on-line plus a smalll booking fee, or
$20
cash at the door
Stay for the post-concert afternoon tea, meet and chat with the musicians.
Sue Collins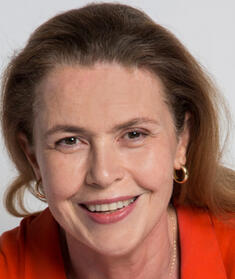 Sue Collins "Plays these extraordinary scores with a remarkable sureness of touch, following even the most unexpected shifts in phrasing and expressive direction with micro-fine precision."
Julian Haylock, The Strad, May 2009.

At age 14, Susan performed Sarasate's Zigeunerweissen with the Sydney Symphony Orchestra under the baton of Patrick Thomas at the Sydney Opera House. Since that time, she has performed as soloist and recitalist throughout Australia, the USA and Europe. Critically acclaimed commercial CD releases include the complete violin works of Raymond Hanson (Tall Poppies) with pianist, David Miller, the complete Schumann Piano Trios (ABC Classics) with Kingfisher Trio, and Fritz Hart Music for Violin and Piano with Stephanie McCallum (Toccata Classics).
From 1992 until 2001, Susan held the position of Deputy Concertmaster of the Australian Opera and Ballet Orchestra and in 2003 was awarded the Australian Centenary Medal for her contribution to Opera and Ballet. From 2014 to 2021 she was Head of Strings and Orchestra at University of Tasmania Conservatorium following a 6-year tenure at University of Newcastle. Now based in Queensland, she teaches at Qld Conservatorium, Griffith University.
In recent years, Susan has enjoyed performing as a featured artist in music festivals including Dark Mofo, Synesthesia, Ten Days on the Island and Bangalow festivals. In 2022, Susan conducted the Queensland Youth Orchestra and performed as soloist for the organisation's fundraising event, was a featured artist at the Newcastle Music Festival, joined the panel of international judges for the Lipizer Violin Competition in Italy, and conducted the Brisbane Philharmonic Orchestra's final Metro Concert.
Since 2018, Susan is Musical Director of the Riverina Summer School for Strings. In 2021, she founded the Nova Muse Festival in Penguin as Artistic Director, which is a highlight of her year.

Alexey Yemtsov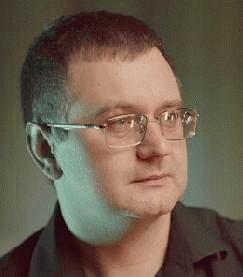 Alexey Yemtsov is one of the finest pianists of his generation in Australia. Born in Ukraine, Yemtsov has won numerous prizes including First Prize and the President's Special Prize in the Horowitz International Piano Competition (aged 12), and First Prize in the Prokofiev Competition (aged 14), the performance recorded live for the release of the "Great Pianists of the Twentieth Century" Collection (Polygram Classics). He was a Major Prize Winner of the Pozzoli and UNISA International Piano Competitions in 2004 and 2008 respectively. Since then. Alexey has performed in London, Tel Aviv and Jerusalem and toured extensively throughout China, Japan, Russia, Ukraine, Australasia and the United States. He also played for the former US President, Bill Clinton. He has performed with orchestras such as Vancouver Symphony, I Pomeriggi Musicali di Milano, Auckland Philharmonic, Kiev Camerata and the National Ukrainian Orchestra, with conductors including Vladimir Ashkenazy, Oleg Caetani, Sir Mark Elder, Lawrence Foster, Marko Letonja, Vladimir Verbitsky, Anu Tali and Simone Young. Within Australia Alexey appeared as soloist with the Sydney, Melbourne, Queensland, West Australian and Tasmanian Symphony Orchestras. Other notable performances for the last several years include opening the 'Resonate' concert series at the Art Gallery of NSW, performing for the Richard Bonynge Piano Series at the Joan Sutherland Performing Arts Centre, Woodend Winter Music Festival, Music by the Sea Festival, Melba Hall (Melbourne) and several performances throughout Australia, including such venues as Crisp Galleries in Yass, NSW, Lucas Parklands in Montville, QLD.

While pursuing his other passion for teaching, Alexey also continues to support charitable foundations with fundraising performances for organisations such as Red Cross International, and Sydney University's Timor-Leste Fund.

Peter Morrison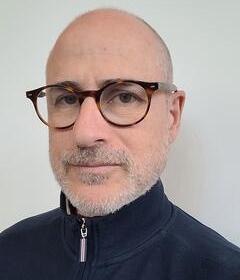 Peter Morrison, cellist, composer. Born in Sydney, based in Copenhagen as a permanent member of the Danish National Symphony Orchestra and recently Founder/Artistic Director of RelevanzEnsemble, which looks to address an imbalance in how music and the general arts involves itself in the world's most pressing issues. His recent solo album, I Thought I Saw Your Face, (4 stars Limelight Magazine) presents works around the theme of depression and mental health. He was previously employed full time with Sydney Symphony and worked regularly with The Australian Chamber Orchestra. He has guest- led a variety of orchestral and ensemble cello sections over a 30 year professional period. He served as a board member for the New Music Network in Australia and ran Ensemble-24 in Australia for 7 years, touring nationally and internationally for Musica Viva and recording for Naxos. He teaches privately and online and has lectured and given performance masterclasses at major music academies in Australia and various instiututions around the EU. He has spoken on gender diversity issues at music conferences, as well as working with young musicians and teenagers from less affluent parts of society on various projects held in Australia, India, Singapore and Denmark. As composer, Peter has so far composed 45 acoustic works, with recent commissions from Finland, Denmark as well as performances by BBC National Orchestra Wales, Gidon Kremer, Nikolaj Znaider amongst others. He is a member of the Danish Composer's Association. In his spare time he writes poetry is also much focused on environmental issues, and in this regard was the spokesperson and lobbyist for Stop Ecocide Denmark between 2019-2022. He has also been active (2018-2020) as a consultant for the pan-European political party Volt Denmark. Regarding other humanitarian concerns, he is interested in refugee integration issues. Website: www.peetmorrison.com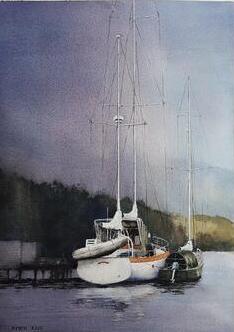 I am a visual artist based in Middleton, Tasmania, having recently retired after around 45 years as a professional architect, with the last 25 years operating my architectural studio. I have been intermittently involved with various life drawing community groups for the last 35 years, and over the last 10 or so years, I have participated in a self-organised and self- managed groups. Initially my work was in charcoal, then in pastel (Conte). I find that pastels give a greater control of density and predictability of colour and allow me to work intermittently, without the need to continually prepare and remix material. Greater care is required to keep the colours clean and fresh, and there are techniques that had to be learnt in the controlling and blending of colour on the page. Having explored the use of pastel for a number of years, I am now pushing a few more boundaries and branching out into other media, initially oil painting and more recently watercolour. I love the strength of colour that oil painting enables, and the immediacy that using water colour brings. I choose a variety of subjects, from a variety of locations - from landscape to figurative works, and select the medium best suited. Much of my watercolour landscapes are painted "plein air". The works on display at this exhibition are selected from recent years and cover a selection of subjects and media.


Email announcements
Kettering Concerts provide an email announcement list which will alert you to future concerts. To subscribe to this list, visit the Kettering Concerts email list web site.
---