| | |
| --- | --- |
| | Kettering Concerts |
Next Concert
Zachary, Reuben and Jennifer in Concert
Reuben Allen (piano, trumpet, clarinet), Zachary Allen (piano, trumpet), Jennifer Marten-Smith (piano)
Brass, wood & keys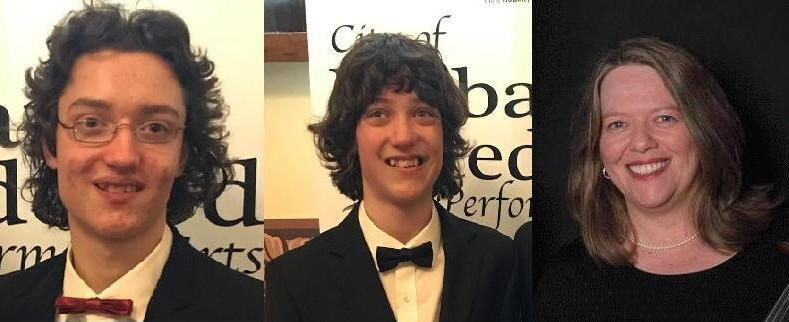 Brothers Reuben (piano, trumpet & clarinet), Zachary (piano, trumpet), accompanied by Jennifer Marten-Smith (piano) will be performing solos, duos and trios by a variety of composers, including Rachmaninoff, Mendelssohn, Liszt and more.
Programme:
No. 12 from 14 Romances, Op. 34 – Sergei Vasilyevich Rachmaninoff (1873-1943) (arr. Greg Anderson) (Zachary Allen, Reuben Allen)
Rondo capriccioso in E major Op. 14 – Felix Mendelssohn (1809-1847) (Zachary Allen)
Hungarian Rhapsody No.12, S.244/12 in C sharp minor – Franz Listz (1811-1886) (Reuben Allen)
Sunday 17 March 2024, 3pm
Kettering Community Hall
Tickets available at the door
$15 trybooking, or $20 at the door (cash only)
Stay for the post-concert afternoon tea, meet and chat with the musicians.

Reuben Allen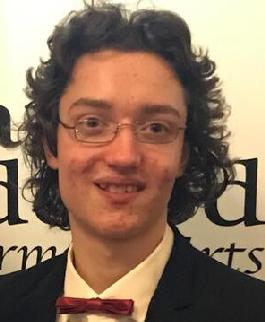 Reuben was first introduced to music at the age of 6 with lessons in classical piano from Victoria Burley and started playing duets with his brother Zachary soon after. Two years later, his ensemble career began when he joined the Tasmanian Youth Orchestra (TYO) playing trumpet. Reuben has been performing on piano and as soloist since he was 7, giving annual Christmas concerts and competing in the City of Hobart, and City of Clarence Eisteddfods. From these he has not only gained valuable performance opportunities but won a selection of major prizes. At age 11 he had accumulated enough prize money to buy his first clarinet and began lessons with Chris Waller moving to Andrew Seymour in 2021. He has been a member TYO since 2015, progressing through their ensembles until in 2020 he successfully auditioned for co-principle trumpet for the flagship orchestra. Reuben's debut in the pit orchestra was the musical Singin' in the Rain at Hobart College in 2019 since then he has played in the pit orchestra for 7 other musicals and is regularly asked to perform in community orchestras in Hobart. Reuben started piano lessons with Jennifer Marten-Smith in 2021 who guided him through his Licentiate in piano which he was awarded in 2023. In 2023 Reuben was offered a place in the National Youth Orchestra of New-Zealand where he performed with some of the country's best musicians playing music of Copland, Elgar and Otley under the baton of the multi-award winning international conductor Giancarlo Guerrero. Reuben started his studies with the University of Tasmania in 2023. Reuben enjoys performing and brings youth and vitality to his music.

Zachary Allen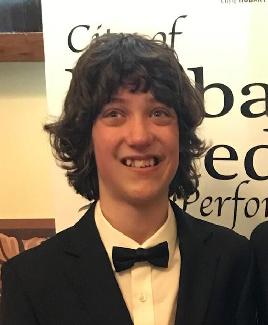 Zachary Allen began playing classical piano at the age of 6 and started trumpet a year later. On Piano he has studied under Victoria Burley and Jennifer Marten-Smith and on trumpet from Séan Priest and Yoram Levy. He has competed in the Hobart and Clarence Eisteddfod's since 2014 and won several special prizes including the Lady Cross Junior Trophy and Diviš Family Award for piano; and three-times recipient of the Benjafield-Hefter Memorial Ensemble Award and the Adjudicator's Choice Trophy for piano and trumpet. In 2020 Zachary won the inaugural TSO Aviva Brass scholarship where he studied with the Principal trumpet, Yoram Levy. He has been a member of the Tasmanian Youth Orchestra since 2015 and co-principal trumpet of TYO flagship since 2020 where he has played in many notable works by Shostakovich, Suppe, Sibelius, Tchaikovsky, Wagner, Mussorgsky, Gershwin and Bernstein. Zachary enjoys playing chamber music and has been regularly performing together with his brother Reuben since 2014. He first met Jennifer Marten-Smith as adjudicator of the City of Clarence Eisteddfod. She has been his associate artist for AMEB exams and solo performances; and teacher for his licentiate awarded in 2023. Over the past 5 years Zachary has played lead trumpet in a variety of High-School and College musicals including Singin' in the Rain, Matilda the Musical, The Addams Family, Legally Blonde and Crazy for you; and professionally for Into the Woods. In 2023 Zachary successfully auditioned into the New-Zealand National Youth Orchestra where he spent 7 inspiring days under the baton of the Giancarlo Guerrero. In 2022 he graduated from a Diploma of Philosophy in the roll of excellence and begins his Double degree in music and physics at the University of Tasmania in 2024.

Jennifer Marten-Smith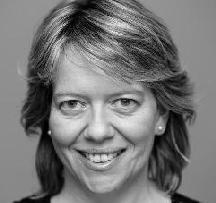 Jennifer grew up in Tasmania and at age 12 was invited to study with Professor Gediga-Glombitza at the Musikhochschule in Cologne. At age 16 she made her public debut with the Tasmanian Symphony Orchestra as soloist in Schumann's A minor Piano Concerto, having previously recorded the Rimsky-Korsakov Piano Concerto with the TSO. Two years later she performed the Rubinstein Piano Concerto No 4 with the TSO and, that same year, was the youngest graduate of the Tasmanian Conservatorium of Music, where she was awarded a high distinction as a double major in piano performance and accompaniment. Other concertos in her repertoire include works by Beethoven, Brahms, Dohnányi, Mozart, Saint-Saëns and Tchaikovsky, and she has appeared as soloist with the Melbourne Symphony Orchestra and the Niedersächsisches Staatsorchester Hannover.
In 1989 she began work as a repetiteur with the State Opera of South Australia and subsequently joined the Victorian State Opera Young Artist Programme. Between 1997 and 2001 she was repetiteur at the Staatsoper Hannover and was a full-time member of the music staff with Opera Australia from 2001 to 2012. She has more than 90 operas in her repertoire. Jennifer, a member of the Kettering Piano Quartet, is now living in Hobart, and is in demand as a soloist, accompanist and vocal coach.

Circle of 4+ – Artist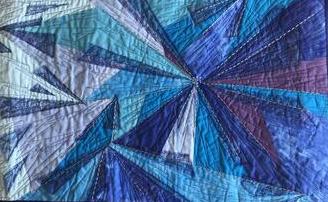 We called ourselves Circle of Four 4+ because originally there were four of us sitting around a circular table. We liked the concept of a circle, no beginning, no end, just a circle. We are flexible, our numbers vary a little depending on other things, such as requirements of daily life, and we are now a group of five. We set ourselves a challenge, a certain time frame, and meet occasionally to discuss ideas and their progressions. All of us have been quilting, sewing, and embroidering for many years. Our latest challenge was titled "Layers". This time, you can see work done by Lauree Brown, Dorotea Hinrichsen and Rita Summers (owner of Gone Rustic Gallery in St Mary's.


Email announcements
Kettering Concerts provide an email announcement list which will alert you to future concerts. To subscribe to this list, visit the Kettering Concerts email list web site.
---