| | |
| --- | --- |
| | Kettering Concerts |
Kettering Concert 2022-11-13
Chrysantha Quartet
Elinor Lea (violin), Frances Davies (violin), Janet Rutherford (viola), Brett Rutherford (cello)
String Quartets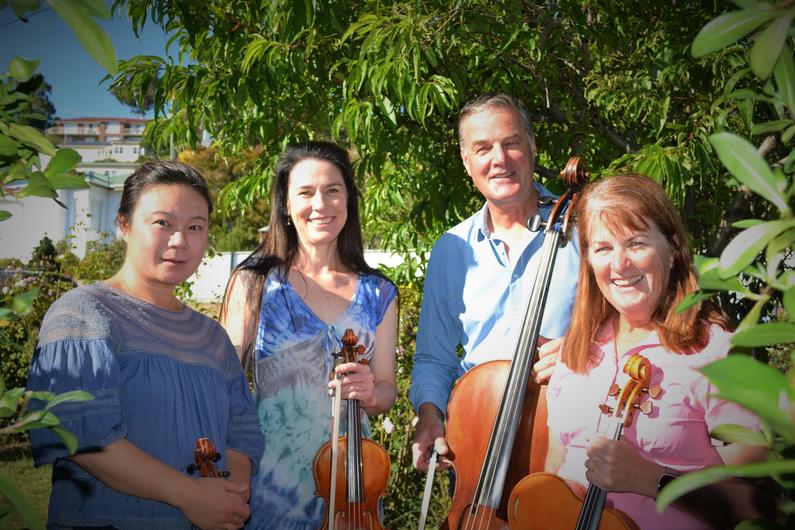 Programme:
String Quartet No. 2 in A major – Juan Crisóstomo Arriaga (1806-1826)
String Quartet in F major No 12 Op. 96 – American Quartet – Antonín Dvořák (1841-1904)
Sunday 13 November 2022, 3pm
Kettering Community Hall
Tickets available
on-line
$15 + small booking fee
Stay for the post-concert afternoon tea, meet and chat with the musicians.
Chrysantha Quartet
The Chrysantha String Quartet formed in 2020. Just over a year ago, the four musicians, Yue-Hong Cha, Frances Davies, Janet and Brett Rutherford came together to perform for a corporate function in Launceston. For that occasion , they performed the first movement of Schubert's Death and the Maiden quartet. They enjoyed playing together very much and decided they would like to look for other opportunities to perform and explore more of the rich string quartet repertoire. Since then, they have performed many concerts around the state. It became apparent early on, that they would need a name. At the end of one rehearsal, they chatted about one of the Camellias that grows at the front of Brett & Janet's garden, and it became apparent that they all have a soft spot for the Camellia. After a bit of research they found that Chrysantha is a species of Camellia meaning Golden Flower endemic to China and Vietnam. They had also just been playing the beautiful quartet movement by Puccini entitled Crisantemi (Chrysanthemums) and the name for the quartet seemed to be perfect.

Elinor Lea
Elinor Lea is a violinist in the Tasmanian Symphony Orchestra where she was the Associate Concertmaster for 15 years. At the age of 19, while studying at Adelaide University, she joined the Australian String Quartet and played with them for 9 years, touring extensively within Australia and annually to Europe, the USA and Canada. While in the ASQ she recorded many CDs for the ABC Classics and Naxos labels. 
 Since moving to Tasmania she has been soloist and concertmaster for the TSO, teaching privately and raising a family.
Frances Davies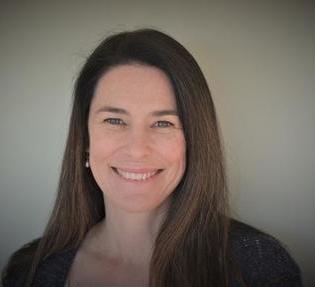 Frances Davies has a Bachelor of Music in Performance from ANU-ITA, and she both performs and teaches the violin professionally. She has been performing with professional symphony orchestras since 2000, including the Tasmanian Symphony Orchestra, the Adelaide Symphony Orchestra, and the West Australian Symphony Orchestra, and has also performed regularly with the Australian Ballet and State Opera South Australia. Further, she has performed with various international artists, both classical and popular music, including Pavarotti, Sumi Jo, Michael Buble, Olivia Newton John, Cliff Richard, Kanye West and Tim Minchin. In addition, she has also performed in numerous chamber music concerts run by Virtuosi Tasmania, and the TSO Live Sessions concert series. Frances has been teaching the violin for approximately 25 years, as well as tutoring for many youth orchestra ensembles and music camps.

Janet Rutherford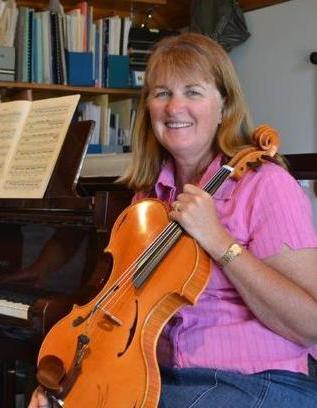 Janet Rutherford (nee Gilby), originally from Canberra, completed her Bachelor of Music degree at the Elder Conservatorium of Music at the University of Adelaide in 1980 and an Honours year in 1981 studying with Simon Rowland-Jones. She was then appointed to the viola section of the Australian Opera and Ballet Orchestra (AOBO) in Sydney. After another year of study with Rowland-Jones, this time in London, she was appointed Associate – Principal Viola of the AOBO. In 1987 Janet was appointed Principal Viola of the Tasmanian Symphony Orchestra. She has appeared as soloist with the orchestra, including on CD - Richard Mills' Concerto for Violin and Viola, and Waltz for Betz, and was also a member of the Tasmanian Symphony Chamber Players and the Trigon Ensemble(string trio).
In 2005 Janet performed the Bartok Viola concerto with the Melbourne Sinfonia in Melba Hall. Janet retired from the TSO at the end of 2015 but continues to enjoy teaching and freelancing. She also has a passion for playing lawn bowls. The instrument Janet plays is a Pellegrina viola made by David Rivinus in Oregon USA. It was made in 2003. More information about the design can be found at www.rivinus-instruments.com

Brett Rutherford
Brett Rutherford began his study of the cello at the N.S.W. conservatorium of Music with John Painter and then later with Barbara Woolley for more extensive study. In 1981 Brett joined the Sydney Elizabethan Orchestra (now AOBO). In 1984 Brett with his wife Janet travelled to London to spend a year of study. During this time Brett studied with Alexander Baillie and William Pleeth. On returning to Australia, Brett joined the Tasmanian Symphony Orchestra.
Since then Brett has also played with Tasmanian Symphony Chamber Players, Virtuosi Tasmania, and, with the Trigon Ensemble, has performed for ABC-FM and ABC television, as well as concerts around Australia. Brett retired from the TSO in 2017 but continues a busy teaching and chamber music schedule. Brett is a founding member of The Kettering Piano Quartet and also plays the viola da gamba in the early music group, Sequenza.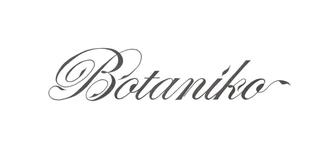 Formed in 2014, Botaniko, (Esperanto for botanical), is a small group of dedicated botanical artists, who, by invitation, collaborate towards yearly exhibitions depicting plants found in gardens and other venues of historical significance in Tasmania. Past projects include the gardens of the Port Arthur Historic Site, the 200th anniversary of the Royal Tasmanian Botanical Gardens, The Tasmanian Herbarium, The Tasmanian Museum and Art Gallery (TMAG), The Windsong property, and in 2022, the trees of historical significance found in the garden of Tasmania's Government House. Titled Floral Splendour - Government House Garden, some of works are displayed at today's concert. The whole exhibition will be travelling in the Northern part of Tasmania after today's viewing.


---