| | |
| --- | --- |
| | Kettering Concerts |
Kettering Concert 2022-04-10
Piano Duo
Luke Frost (Piano), Jennifer Marten-Smith (PIano)
Piano Duo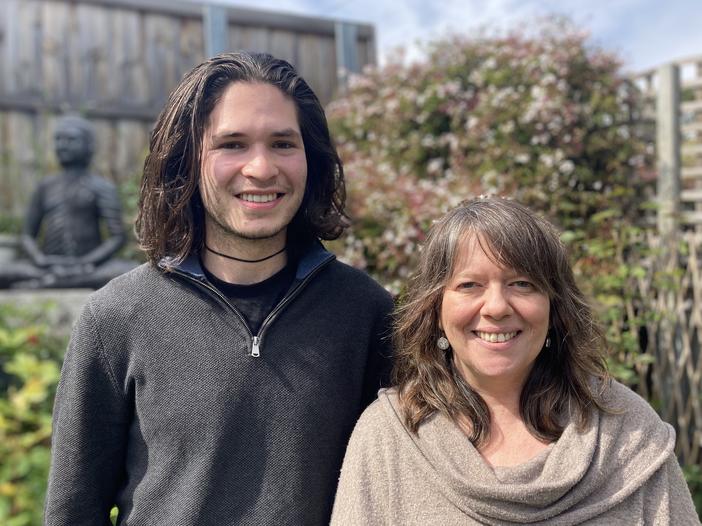 Programme:
1st Movement from Piano Sonata No. 21 in C major, Op. 53, – Waldstein Sonata – Ludwig van Beethoven (1770-1827) (Jennifer Marften_smith)
Intermezzo Op. 118 No. 2 in A major – Johannes Brahms (1833-1897) (Luke Frost)
Impromptu No. 2 (Op. posth. 142) D.935 – Franz Peter Schubert (1797-1828) (Jennifer Marten-Smith)
Piano Sonata No. 8 in C minor, Op. 13, – Pathétique – Ludwig van Beethoven (1770-1827) (Jennifer Marten-Smith)
Ballade No. 4 in F minor, Op 52 – Frédéric Chopin (1810-1849) (Luke Frost)
Sunday 10 April 2022, 3pm
Kettering Community Hall
Tickets only available
on-line
No door sales
$15 + small booking fee
Luke Frost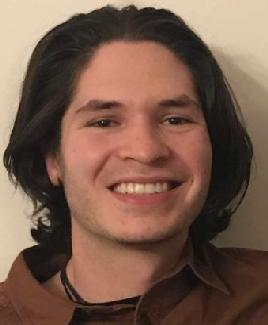 Luke Frost is a Tasmanian classical pianist, and has performed in concert series in Kettering, Swansea, and the Huon Valley. In 2020, Luke was invited to record Chopin's Etude op.10 no.4 at the Tasmanian Symphony Orchestra Studio, and was featured in their Daily Dose online concert series. In 2017, Luke performed alongside Fraser Reynolds in a series of three concerts organised by Virtuosi Tasmania featuring works for both solo piano and duet. In his final year at Hobart College, Luke was asked to represent the classical music department by performing a solo classical work for the Hobart College Awards Evening. Luke enjoys playing tennis, writing, and drawing, and has a small business making and selling cards featuring his artwork. Luke is also a philosophy major, and is two years into a double degree in Arts and Law. Luke is currently studying piano privately under pianist Jennifer Marten-Smith, and undertaking a Bachelor of Music with the University of Tasmania at the Hedberg under pianist and lecturer in piano, Shan Deng. Luke has been teaching piano privately for the last four years, taking on students from his area and seeking to build on the music community in Howden and Kingston.

Jennifer Marten-Smith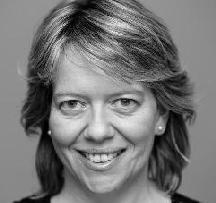 Jennifer grew up in Tasmania and at age 12 was invited to study with Professor Gediga-Glombitza at the Musikhochschule in Cologne. At age 16 she made her public debut with the Tasmanian Symphony Orchestra as soloist in Schumann's A minor Piano Concerto, having previously recorded the Rimsky-Korsakov Piano Concerto with the TSO. Two years later she performed the Rubinstein Piano Concerto No 4 with the TSO and, that same year, was the youngest graduate of the Tasmanian Conservatorium of Music, where she was awarded a high distinction as a double major in piano performance and accompaniment. Other concertos in her repertoire include works by Beethoven, Brahms, Dohnányi, Mozart, Saint-Saëns and Tchaikovsky, and she has appeared as soloist with the Melbourne Symphony Orchestra and the Niedersächsisches Staatsorchester Hannover.
In 1989 she began work as a repetiteur with the State Opera of South Australia and subsequently joined the Victorian State Opera Young Artist Programme. Between 1997 and 2001 she was repetiteur at the Staatsoper Hannover and was a full-time member of the music staff with Opera Australia from 2001 to 2012. She has more than 90 operas in her repertoire. Jennifer, a member of the Kettering Piano Quartet, is now living in Hobart, and is in demand as a soloist, accompanist and vocal coach.

Kevin Kucks – Artist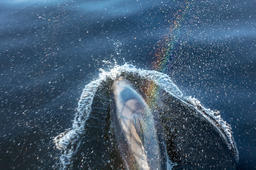 Kevin Kucks. My aim is to create interesting images of nature and landscapes - animals going about their daily lives - searching for food, avoiding predators, defending territory, courting, attending to their young, and enjoying life. Mountains, streams, rocks and plants – small and large – are often overlooked until held still by a photograph or painting so their details can be appreciated. My years of photography have left me with a large collection of images of Tasmania which I can tap as source material for my paintings.


---