| | |
| --- | --- |
| | Kettering Concerts |
Kettering Concert 2021-04-11
Satin winds and Strings
Tahnee van Herk (Bassoon), Dinah Woods (Oboe), Jennifer Owen (Violin), Hayato Simpson (Violin), Douglas Coghill (Viola), Jonathan Békés (Cello)
Woodwinds and Strings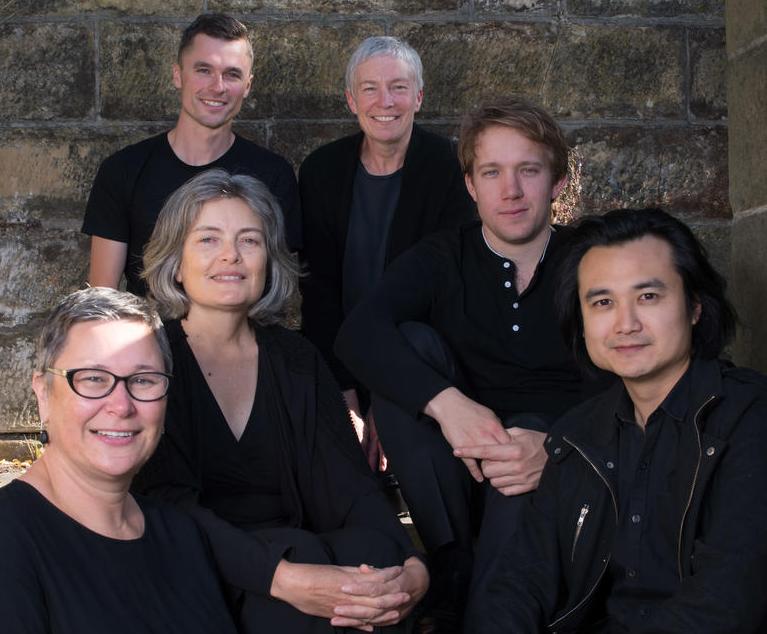 A wonderful mix of music for Woodwinds and string quartet, including works by Finzi (Oboe and String Quartet), a premier performance of Jabra Latham's arrangement of Saint-Saëns' sonata for bassoon and piano, and Vivaldi's double concerto for Oboe and Bassoon.
Programme:
Interlude for Oboe and String Quartet, Op.21 – Gerald Finzi (1901-1956) (Dinah Woods, Jenny Owen, Hayato Simpson, Douglas Coghill, Jonathan Békés)
Gabriel's Oboe – Ennio Morricone (1928-) (arr. Bart Snauwaert) (Dinah Woods, Jenny Owen, Hayato Simpson, Douglas Coghill, Jonathan Békés)
Sonata for Bassoon and Piano in G major, Op.168 – Camille Saint-Saëns (1835-1921) (arr. Jabra Latham) (Tahnee van Herk, Jenny Owen, Hayato Simpson, Douglas Coghill, Jonathan Békés)
Double Concerto for Oboe, Bassoon, Strings and continuo in G major, RV 545 – Antonio Lucio Vivaldi (1678-1741) (Dinah Woods, Tahnee van Herk, Jenny Owen, Hayato Simpson, Douglas Coghill, Jonathan Békés)
Sunday 11 April 2021, 3pm
Kettering Community Hall
SOLD OUT - no door sales
$15 plus small transaction fee
Stay for the post-concert afternoon tea, meet and chat with the musicians.

Tahnee van Herk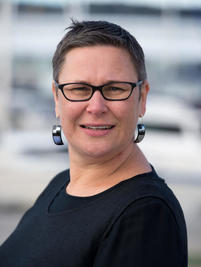 Tahnee van Herk assumed the position of Principal Bassoon with the TSO in January 2014. Her tertiary studies began at the Victorian College of the Arts followed by post-graduate studies at the Sweelink Conservatorium (Netherlands). Her teachers included Joep Terway, Brian Pollard and Jos de Lange, all members of the Royal Concertgebouw Orchestra. Prior to her appointment with the TSO, Tahnee held the position of Associate Principal Bassoon with Orchestra Victoria for twelve years and has been guest principal with the MSO, ASO, Australian Opera & Ballet Orchestra and the New Zealand Symphony Orchestra. Regarded as one of the finest opera and ballet bassoonists in the country, Tahnee led the bassoon section for the 2013 Melbourne Ring Cycle. She has a continuing interest in chamber music, and has performed in a number of ensembles in Melbourne with a focus on wind music. Tahnee teaches bassoon performance at the Conservatorium of Music (UTas), and was previously a member of faculty at the University of Melbourne. When she is not playing the bassoon Tahnee loves to knit, in particular, creating socks from wool sourced on her travels both locally and internationally.

Dinah Woods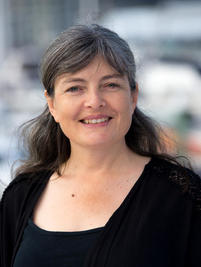 Dinah Woods has been a member of the Tasmanian Symphony Orchestra since 2001, holding the position of 2nd oboe/Principal Cor Anglais. Previous to this Dinah was in Melbourne where she studied at the Victorian College of the Arts and subsequently performed with many orchestras, including the Australian Pops Orchestra, the State Orchestra and the Melbourne Symphony Orchestra. Since joining the TSO, along with her orchestral work, Dinah has performed concertos with the TSO and Hobart Chamber Orchestra as well as many chamber concerts with Virtuosi Tasmania, Elanee Ensemble and ABC Classic FM Sunday live programs.

Jennifer Owen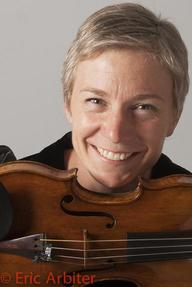 Currently Principal First Violin of the Tasmanian Symphony Orchestra, Jennifer Owen has worked professionally as Principal Second Violin of the Houston Symphony (from 1999-2015), previously as Principal First Violin and Acting Associate Concertmaster of the Tasmanian Symphony Orchestra (1996-99) and as Associate Concertmaster of the Richardson Symphony, Texas (1992-93).
She has performed as Acting Principal First Violin with the Melbourne Symphony and as a member of the second violin section for the last two seasons of the Australian World Orchestra. During her time in the United States she played in many summer music festivals including Santa Fe Opera, Grand Tetons Music Festival, Aspen Music Festival, Bravo! Colorado, Strings in the Mountains, and Park City Music Festival.
Jennifer has appeared as soloist with the Tasmanian Symphony, the Houston Symphony and the Riverside Symphony in New York City. As a chamber musician Jennifer has most recently performed with Virtuosi Tasmania and for the 2016 Dark MOFO Festival. In the US she was a regular guest on Faculty chamber concerts at both Rice University and the University of Houston, and appeared on concerts for the Society of Modern Music, and the St Cecilia Chamber Music Series.

Hayato Simpson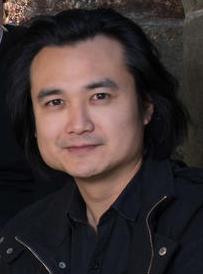 Hayato Simpson is a musical chameleon. By day, he is a professional violinist, who has appeared in ensembles around Australia, Europe and Asia. Since 2015 he has been based in Hobart, performing regularly with the Tasmanian Symphony Orchestra. By night, he is a sonic adventurer. His journey began playing drums and keys for over a decade, in bands containing flavours ranging from jazz to metal. These days he is an avid sound designer, synth manipulator, producer and composer.

Douglas Coghill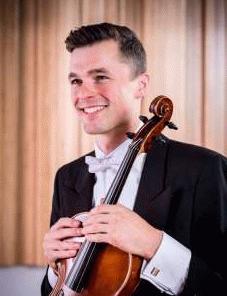 Douglas Coghill began playing the violin at the age of 7 with the hope of one day playing the viola. At 12, when he was big enough, he made the change to the viola. In 2006 Douglas began studying at the Victorian College of the Arts. In 2007 he received the Brunner prize for the most improved string player. He was the 2008 winner of the John Gaitskell Memorial Mensa Trust Award. He completed his Bachelor of Music Performance degree in 2008. Following his Bachelor degree, Douglas began studies at Australia's leading music school, the Australian National Academy of Music (ANAM). At the academy he performed in the orchestra, in chamber ensembles and as a soloist. At ANAM Douglas had the opportunity to work with leading musicians from around the world.
In 2012 Douglas appeared as a soloist with the Australian Doctors Orchestra. He has worked with the Tasmanian Symphony Orchestra, the Melbourne Chamber Orchestra, and is a member of the "Opus House" ensemble based in Hobart. Douglas plays on a viola made by Felix Scheit who is based in Berlin.
Jonathan Békés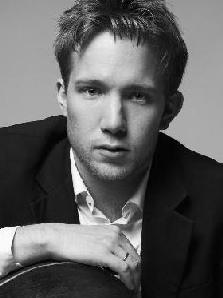 Jonathan Békés started playing the cello at 10 years old and has studied at the Sydney Conservatorium of Music and the Australian National Academy of Music. He has learnt with cellists such as Howard Penny, Julian Smiles and Susan Blake and won numerous awards for his performance including the ANAM Director's Prize, and First Prize in the ANAM Chamber Competition. He is recipient of the 2016 Accenture Australia Scholarship, the Sydney Conservatorium's Corinna d'Hage String Scholarship, and has attained his AMus and LMus, both with distinction.
Békés is in great demand as a performer, chamber musician and teacher across Australia and has taken his cello across the world, having performed and taught across four different continents. He is member of the Tasmanian Symphony Orchestra, a founding member of the award winning Clarendon Trio and plays regularly with the Australian World Orchestra, Melbourne Symphony Orchestra, and Sydney Symphony Orchestra. Békés has performed chamber music alongside such artists as Anthony Marwood, Stephan Dohr, Ole Bøhn, and Timothy Young and has performed in masterclasses for Steven Isserlis, Pieter Wispelwey, Nicholas Aldstaedt and Alban Gerhadt.
Békés has appeared as soloist with numerous orchestras around Australia including the Hobart Chamber Orchestra and the Sydney Youth Orchestra. In 2011 he played for a full house at the Sydney Opera House Concert Hall as part of the HSC ENCORE program.
In his spare time, Békés is a passionate Sydney Swans supporter and a committed Hobart Hurricanes enthusiast. He is a keen squash player, an avid golfer and loves to get outside to go hiking and mountain biking. For more information go to www.jonathanbekes.com.
Circle of 4+ – Artist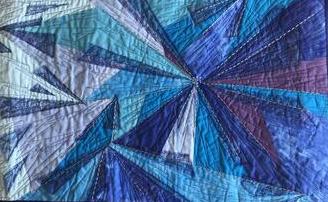 We called ourselves Circle of Four 4+ because originally there were four of us sitting around a circular table. We liked the concept of a circle, no beginning, no end, just a circle. We are flexible, our numbers vary a little depending on other things, such as requirements of daily life, and we are now a group of five. We set ourselves a challenge, a certain time frame, and meet occasionally to discuss ideas and their progressions. All of us have been quilting, sewing, and embroidering for many years. Our latest challenge was titled "Layers". This time, you can see work done by Dorotea Hinrichsen, Rita Summers owner of Gone Rustic Gallery in St Mary's, Lauree Brown, Roza Brinkworth, and Judith McKinlay.


---