| | |
| --- | --- |
| | Kettering Concerts |
Kettering Concert 2020-11-15
Piano, Viola and Flute trio
Jennifer Marten-Smith (piano), William Newbery (viola), Rebeka Hren Dragolič (flute/mezzo soprano)
Piano, Viola and Flute trio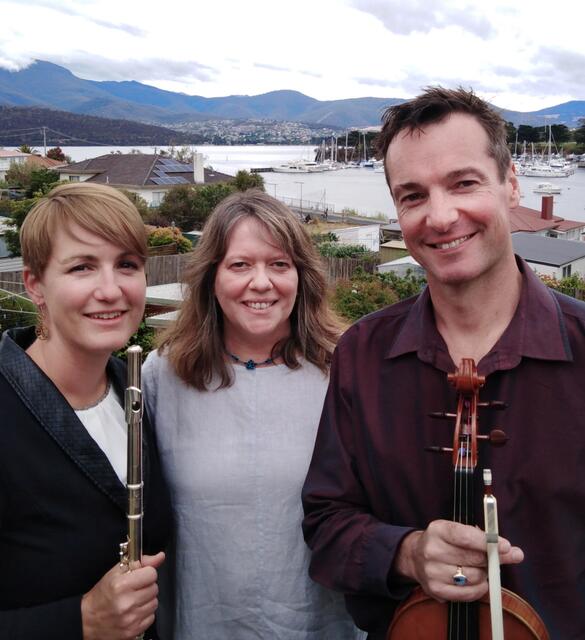 Programme:
Trio in D major Wq 94 (H538) – Carl Philipp Emanuel Bach (1714-1788) (Jennifer Marten-Smith, William Newbery and Rebeka Hren Dragolič)
Viola Sonata in E flat major, Op. 5 No. 3 – Johann Nepomuk Hummel (1778-1837) (Jennifer Marten-Smith and William Newbery)
7 Variations on 'Bei Männern, welche Liebe fühlen', WoO 46 – Ludwig van Beethoven (1770-1827) (Jennifer Marten-Smith and William Newbery)
Two Songs for Voice, Viola and Piano, Op. 91 – Johannes Brahms (1833-1897) (Jennifer Marten-Smith, William Newbery and Rebeka Hren Dragolič)
Sunday 15 November 2020, 12 noon
Kettering Community Hall
Tickets only available
on-line
$15 + small booking fee
No door sales
Stay for the post-concert afternoon tea, meet and chat with the musicians.
Jennifer Marten-Smith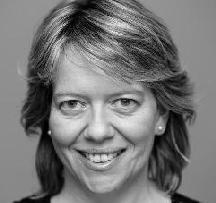 Jennifer grew up in Tasmania and at age 12 was invited to study with Professor Gediga-Glombitza at the Musikhochschule in Cologne. At age 16 she made her public debut with the Tasmanian Symphony Orchestra as soloist in Schumann's A minor Piano Concerto, having previously recorded the Rimsky-Korsakov Piano Concerto with the TSO. Two years later she performed the Rubinstein Piano Concerto No 4 with the TSO and, that same year, was the youngest graduate of the Tasmanian Conservatorium of Music, where she was awarded a high distinction as a double major in piano performance and accompaniment. Other concertos in her repertoire include works by Beethoven, Brahms, Dohnányi, Mozart, Saint-Saëns and Tchaikovsky, and she has appeared as soloist with the Melbourne Symphony Orchestra and the Niedersächsisches Staatsorchester Hannover.
In 1989 she began work as a repetiteur with the State Opera of South Australia and subsequently joined the Victorian State Opera Young Artist Programme. Between 1997 and 2001 she was repetiteur at the Staatsoper Hannover and was a full-time member of the music staff with Opera Australia from 2001 to 2012. She has more than 90 operas in her repertoire. Jennifer, a member of the Kettering Piano Quartet, is now living in Hobart, and is in demand as a soloist, accompanist and vocal coach.

William Newbery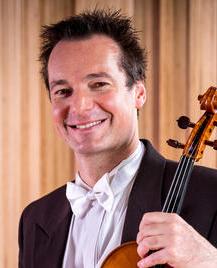 William returned to Adelaide from Cologne, Germany, in March 2005 having completed a Musik Diplom at the Hochschule für Musik Köln. His previous studies comprise the special music programme at Marryatville High School, a Bachelor of Music Degree with first class honours from the Elder Conservatorium and the Advanced Performance Programme at the Australian National Academy of Music.
William was a regular guest player with the Adelaide Symphony Orchestra from 1996 to 2007. He has also been a guest of the Tasmanian, Melbourne and Sydney Symphony Orchestras. He was the founding principal violist of the Adelaide Art Orchestra and has been broadcast on ABC FM playing a concerto for viola and computer. In 2007 William became a permanent member of the Tasmanian Symphony Orchestra.
Since joining the TSO William has been a regular performer for Virtuosi Tasmania and has also made a broadcast for ABC FM Sunday Live. He tutors viola for the Tasmanian Youth Orchestra and has also given chamber music performances for MONA FOMA and the Kegelstatt Ensemble in Adelaide.

Rebeka Hren Dragolič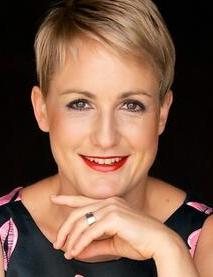 Rebeka Hren Dragolič is Slovenian, born in Nürnberg, Germany. She studied classical flute and singing at the Academy of Music in Ljubljana (Slovenia) and Zagreb (Croatia). She graduated with a first class honours degree in 2007. She continued her singing and flute studies with Prof. Alexander Brown (England), Irena Grafenauer (Slovenia) and in lieder master classes with Prof. Breda Zakotnik (Mozarteum Salzburg) and prof. Barbara Camille Tanze (MDH Breathing Coordination). She has won several first prizes in competitions for young musicians. Rebeka's repertoire includes Lied, Mélodie, Baroque music and Opera arias which she performs as a soloist and musician in Europe, Asia and USA. She currently lives in Hobart, Tasmania.
Her voice's versatility permits her to sing roles as different as Giulio Cesare (Händel), Orfeo (Glück), Dido (Purcell), Dorabella (Mozart), Cherubino (Mozart), Sesto (Mozart), Musetta (Puccini), Vilja (Lehar) and others. She is currently teaching singing and flute and is actively participating in the chamber ensemble "The Petticoat Girls "with which she is successfully conquering the world stages. Their programe includes duets from Mozart, Schumann, Brahms, Wolf, Offenbach and others.
In 2018 the ensemble had a very successful tour in four Australian cities (Canberra, Hobart, Adelaide and Perth) as part of the Art circle residence project organized by the German embassy in Canberra. The principal goal of this group is to inject life into recitals of classical music, making it, what it used to be: a way of entertaining the ones who discover it for the first time and a way to enjoy beautiful melodies for those who are already familiar with them. Trying to offer the best possible interpretations of the music, but sometimes making small alterations without losing the respect for the composer. In 2015, the band also recorded a stand-alone CD.
In her free time, she also loves to play and sing folk song from all over the world with her folk group Potrica.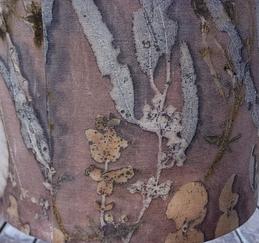 Artist and Teacher Mahdi Chandler lives in Gordon, Tasmania, working from her studio located on the property. Mahdi uses mixed media techniques to make 2D and 3D artwork that directly relates to the D'Entrecasteaux environment and the surrounding land, sea and skyscapes. During the covid closures and interstate teaching postponements, Mahdi has taken the opportunity to undertake some professional development, participating in a range of workshops outside her usual fields of interest, this has enabled her to work in some new and unexpected directions. www.wraptinthefarsouth.com.au


---