| | |
| --- | --- |
| | Kettering Concerts |
Kettering Concert 2020-10-04
Yildiz Duo
Tuncay Yildiz (piano), Gergana Yildiz (piano)
Piano Four Hands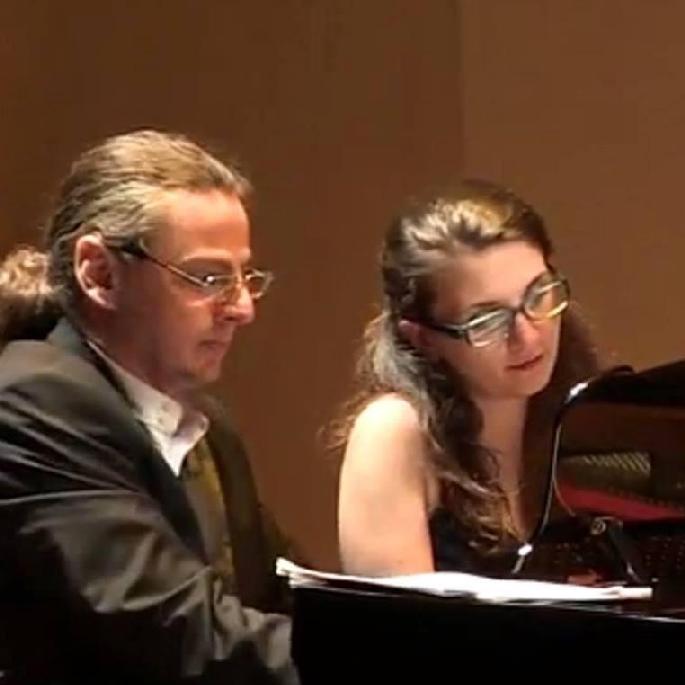 Two sessions: 12 noon and 3pm. Both sold out.
Programme:
Piano Sonata for 4 hands in D major, K381/123a – Wolfgang A. Mozart (1756-1791) (Gergana and Tuncay)
March, Merry stroll, Little clock, Waltz from Sketches for piano 4 hands – Valery Gavrilin (1939-1999) (Gergana and Tuncay)
April and June from The Seasons (piano cycle) – Pyotr Ilyich Tchaikovsky (1840-1893) (Tuncay)
Prelude in C-sharp minor, Op. 3 No. 2 – Sergei Vasilyevich Rachmaninoff (1873-1943) (Tuncay)
Prelude in B minor, Op.32 No.10 – Sergei Vasilyevich Rachmaninoff (1873-1943) (Tuncay)
Étude-tableaux in C-sharp minor, Op. 33 No. 9 – Sergei Vasilyevich Rachmaninoff (1873-1943) (Tuncay)
12 Miniatures for piano – Fikret Mashadi Amirov (1922-1984) (Tuncay)
Four Fantasy Pieces Op. 2 – Fazil Say (1970-) (Tuncay)
Ballade Op. 51b, Winter Morning in Istanbul – Fazil Say (1970-) (Gergana and Tuncay)
Slavonic Dances in E minor, Op. 72 No. 2 – Antonín Dvořák (1841-1904) (Gergana and Tuncay)
Hungarian Dance No. 1 in G minor – Johannes Brahms (1833-1897) (Gergana and Tuncay)
Sunday 4 October 2020, 12 noon
Kettering Community Hall
SOLD OUT
$15 + small booking fee
Stay for the post-concert afternoon tea, meet and chat with the musicians.

Tuncay Yildiz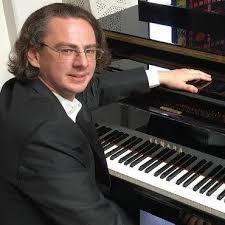 Tuncay Yildiz was born in Turkey in 1981. His piano education started at the age of sixteen in Eskishehir Music High School. He attended the piano class of the famous Azerbaijani pianist and state artist Prof. Dr Zohrab Adiguzelzade, who was a pupil of Pavel Serebriakov. He received his bachelor's degree in Music Pedagogy in "Uludag University", Bursa, where he studied piano with Russian pianist and composer Alexander Mekaev (the pupil of Stanislav Neuhaus). In 2009, he obtained his master degree in Piano Performance in the Academy of music, dance and fine arts in Plovdiv, Bulgaria. There he attended the piano classes of Prof. Roxana Bogdanova. For his internship, Tuncay practised piano pedagogy at "Dobrin Petkov" Music school in Plovdiv. In 2012 Tuncay started his PhD in the same Academy under the supervision of Prof. Roxana Bogdanova. In 2017 he finalised his PhD studies.
Tuncay Yıldız performed in several concerts in Balkan Countries and Turkey. Among these, Tuncay's recital performance with Plovdiv Opera Soloist Valeria Mircheva (Laurate of Tchaikovsky Competition) was significant. He was a soloist of many orchestras in Bulgaria and Turkey.
Between 2009 and 2015 Tuncay worked as a full-time lecturer and head of keyboard department in Trakya University -Edirne,Turkey. In 2015 Tuncay moved to Tasmania- Hobart due to his pianist wife's PhD studies in UTAS Conservatorium of music.
In the last 3 years Tuncay played many concerts in Victoria and Tasmania; Melbourne Recital Centre, Hans Vonk Music House, UTAS Conservatorium of Music and more then 10 performances at MONA. In 2017 Tuncay and Gergana's piano duo performance has awarded with the first prize at the "IMKA" Bosnia Herzigovina - Austria Cooperated classical music competition. In 2018 Tuncay opened his piano studio in Hobart, teaching piano to students from ages 5 to 75 and enjoys his life in Hobart.

Gergana Yildiz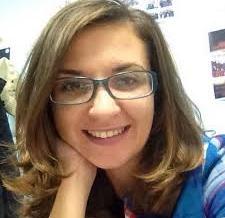 Gergana Yildiz is a classically trained pianist, piano teacher and music researcher. Under the guidance of the Bulgarian pianist prof. Albena Dimova, Gergana obtained Bachelor's and Master's degrees in Piano Performance and Piano Pedagogy from the Academy of Music, Dance and Fine Arts in Plovdiv. In 2009, she specialised in performance and chamber music ensembles at the Lithuanian Academy of Music and Theatre in Vilnius. Between 2011 and 2015, Gergana was a lecturer in piano at the Music Department in Trakya University in Edirne, Turkey. Recently, Gergana completed her performance-based PhD project at the University of Tasmania, which focused on the translation of the asymmetrical metres (known as aksak) from the folk music tradition into contemporary piano repertoire.
Gergana has performed in numerous concerts as a soloist and has been an active participant at the master classes of renowned pianists such as Peter Donohoe Bojidar Noev, Milena Mollova and Erik Heizdik. As a chamber musician, she shared the stage internationally participating in "Aurora Chamber Music", Sweden (2012), "Festival of Contemporary Lithuanian music" in Vilnius, Lithuania (2009) and "Scene, Palette, Literature" in Plovdiv (2015). As a piano duo, Gergana and Tuncay performed in various venues in Australia including Melbourne Recital Centre, MONA Hobart, Hans Vonk Music House- Spreyton and UTAS Conservatorium of Music. In 2018, the duo won the first prize of the prestigious IMKA piano competition in Europe.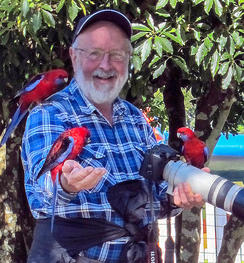 John Redeker is a photographer who has lived in the Channel district for nearly forty years. At all times focused on the aesthetic, his main interest is photography of Tasmania's magnificent landscapes in standout moments of lighting or weather. Capturing the passing parade of our disappearing heritage as seen in our island's humble workers' cottages and crumbling country bridges is another theme he will travel far and wide to record. He is also captivated by the challenge of bird photography and the rewards that it can bring.


---