| | |
| --- | --- |
| | Kettering Concerts |
Kettering Concert 2019-04-28
Clarinet Trio
Andrew Seymour (Clarinet), Stefanie Farrands (viola), Jennifer Marten-Smith (piano)
Mozart Kegelstatt Trio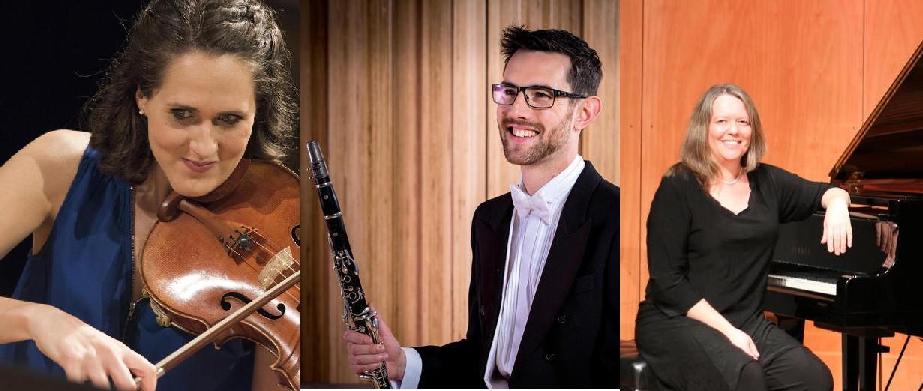 Programme:
Kegelstatt Trio K. 498 in E flat major – Wolfgang A. Mozart (1756-1791)
Eight Pieces for Clarinet, Viola and Piano – Max Christian Friedrich Bruch (1838-1920)
Sunday 28 April 2019, 3pm
Kettering Community Hall
Tickets available at the door
$15 (cash only)
Stay for the post-concert afternoon tea, meet and chat with the musicians.

Andrew Seymour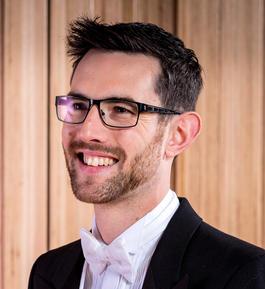 Principal Clarinet with the Tasmanian Symphony Orchestra (TSO) since 2012, Andrew Seymour studied with Robert Schubert at the Victorian College of the Arts (VCA) where he completed a Bachelor of Music Performance in 2001. He is a former member of the Australian Youth Orchestra (AYO) and first performed with the TSO as part of the TSO-AYO Orchestral Development Program in 2005. He was active as a freelance musician in Melbourne, having performed with the Royal Melbourne Philharmonic Orchestra, Australian Classical Players and Lyric Opera of Melbourne, as well as The Phantom of the Opera and Dr Zhivago. Between 2009 and 2011 he toured nationally as a member of the orchestra for OzOpera, Opera Australia's touring company. Andrew was singled out by The West Australian review of OzOpera's production of Verdi's La Traviata, saying "his every note was meaningful." In 2010 he performed Schubert's The Shepherd on the Rock with Sara Macliver and Amir Farid at the Melbourne Recital Centre. In 2014 Andrew was featured in recital on ABC Classic FM's Sunday Live program, his performance praised by Limelight Magazine as being "soaring and colourful" and by the Hobart Mercury as "an astonishing display of instrumental virtuosity." Recently, Andrew has performed as guest principal Clarinet with the Australian Chamber Orchestra, Auckland Philharmonia Orchestra, West Australian and Canberra Symphony Orchestras. He has also performed as guest principal Eflat Clarinet with the Queensland and Adelaide Symphony Orchestras. In 2016 Andrew made his solo debut with the TSO performing the Copland Clarinet Concerto under the baton of Chief Conductor Marko Letonja. His performance was described by The Hobart Mercury as "sensitive and beautifully shaded" and "gloriously vibrant."
Since 2017 Andrew has been a profile staff member at the University of Tasmania, Conservatorium of Music, where he is Lecturer in Clarinet and Coordinator of Woodwind.

Stefanie Farrands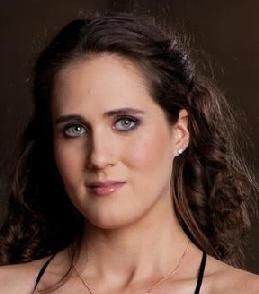 Violist Stefanie Farrands has been Principal Violist with the Tasmanian Symphony Orchestra since 2015. She has studied in Berlin with renowned Violist Tabea Zimmermann at the Hochschule für Musik, Hanns Eisler Berlin and was the recipient of the Georgina Grosvenor Scholarship studying at ANAM in Melbourne with Alice Waten and Roger Benedict. Stefanie has performed extensively throughout Europe, America, Asia and Australia both as a chamber musician and orchestral player, including playing regularly with some of the world's most renowned orchestras such as the Berlin Philharmonic, the Chamber Orchestra of Europe and Camerata Salzburg. She has also been Guest Principal with the Strasbourg Philharmonic in France and Amsterdam Sinfonietta in the Netherlands.
Stefanie plays regularly with Chamber Groups based in Europe such as the Noga Quartet and chamber orchestras such as Spira Mirabilus (Italy) and Le Concert Olympique (Belgium). In 2018 she also performed in the inaugural chamber music concert series `Concerts Sans Frontières' in Paris, performing alongside some of Australia's finest chamber musicians and has also performed at the Aspen Music Festival in Colorado, USA as well as other festivals around the world. In Australia she has been guest principal Viola with the Australian Chamber Orchestra, guest Principal Viola of the Australian World Orchestra, and is a regular guest with the Melbourne Symphony Orchestra and Melbourne Chamber Orchestra. She has appeared as Soloist with the Tasmanian Symphony Orchestra, Melbourne Symphony Orchestra (giving the Australian Premiere of Olga Neuwirth's Viola Concerto in 2011), ACO Collective, Melbourne Chamber Orchestra, AYO Young Symphonists (Performing the World Premiere of Natalie Williams' Viola Concerto) and the Orchestra of the Australian National Academy of Music.
Stefs' biggest passion is chamber music and is the founding member of the Hamer Quartet which was successful in winning the Asia Pacific Chamber Music competition, taking the overall First Prize Tony Berg Award, 1st prize for String Quartet and the Audience Prize in 2009. They gave their debut to critical acclaim in 2007 and since then have toured both nationally and internationally and recorded their Debut album for Melba records. Stefanie has performed at many chamber music festivals in Australia including Sanguine Estate Chamber Music Festival, Australian Festival of Chamber Music in Townsville, Norwich and Norfolk Chamber Music Festival, Daylesford Chamber Music Festival, Violatag/Hindemith Festival in Berlin and was Artist in Residence at Monash University as a member of the Hamer Quartet. She was also a scholarship holder at the Villa Musica Chamber Music Academy in Germany.
Commissioning new works for the Viola is of keen interest to Stefanie. In 2016 she was the winner of the Freedman Classic Fellowship from which she has commissioned numerous new works for the viola. She has premiered Douglas Weiland's third string quartet with the Hamer Quartet as well as given premiers to numerous solo, chamber and orchestral works as well as workshops and masterclasses on writing for the viola. She has recorded both solo and chamber works for the ABC and is regularly featured of ABC Classic FM and 3MBS-FM, and is currently a member of the Viola Faculty at the Conservatorium of music in Hobart. Stefanie plays a 2016 Viola made by Berlin based luthier Ragnar Hahn.

Jennifer Marten-Smith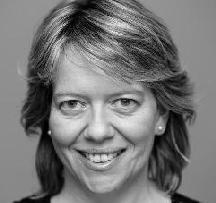 Jennifer grew up in Tasmania and at age 12 was invited to study with Professor Gediga-Glombitza at the Musikhochschule in Cologne. At age 16 she made her public debut with the Tasmanian Symphony Orchestra as soloist in Schumann's A minor Piano Concerto, having previously recorded the Rimsky-Korsakov Piano Concerto with the TSO. Two years later she performed the Rubinstein Piano Concerto No 4 with the TSO and, that same year, was the youngest graduate of the Tasmanian Conservatorium of Music, where she was awarded a high distinction as a double major in piano performance and accompaniment. Other concertos in her repertoire include works by Beethoven, Brahms, Dohnányi, Mozart, Saint-Saëns and Tchaikovsky, and she has appeared as soloist with the Melbourne Symphony Orchestra and the Niedersächsisches Staatsorchester Hannover.
In 1989 she began work as a repetiteur with the State Opera of South Australia and subsequently joined the Victorian State Opera Young Artist Programme. Between 1997 and 2001 she was repetiteur at the Staatsoper Hannover and was a full-time member of the music staff with Opera Australia from 2001 to 2012. She has more than 90 operas in her repertoire. Jennifer, a member of the Kettering Piano Quartet, is now living in Hobart, and is in demand as a soloist, accompanist and vocal coach.

Sue Stuart – Artist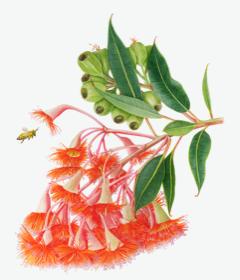 Corymbia ficifolia by Sue Stuart. "I have always loved plants, and watercolour painting. It wasn't until I moved to Tasmania in 2005 that I discovered Botanical Art at an adult education class run by Jennifer Wilkinson. After that I was sold!! I have continued to paint in watercolour, my favourite medium. I love trying to capture the essence of a plant or flower on paper, striving to appreciate and reproduce their special magic. Each new project is deliciously exciting, the development of the painting on the paper can be totally surprising, despite many plans and much practice".


---