| | |
| --- | --- |
| | Kettering Concerts |
Kettering Concert 2018-09-30
Piano and Viola Duo
William Newbery (viola), Jennifer Marten-Smith (piano)
A Taste of Bach

Programme:
failed to find work Sonata for viola da gamba No. 3 (n=0)
using query «SELECT * from works where `Work_Composer_ID` = 'Bach' and `Work_ID_String` = 'Sonata for viola da gamba No. 3'»

Valse Triste – Johan Julius Sibelius (1865-1957)
Prélude from Suite No 1 for unaccompanied cello in G major, BWV 1007 – Johann Sebastian Bach (1685-1750)
Romance Oubliée – Franz Liszt (1811-1886)
Arrival Platform Humlet – George Percy Aldridge Grainger (1882-1961)
Italian Concerto BWV 971 – Johann Sebastian Bach (1685-1750)
Adagio and Allegro Op. 70 – Robert Schumann (1810-1856)
Sunday 30 September 2018, 3pm
Kettering Community Hall
Tickets available at the door
$15
Stay for the post-concert afternoon tea, meet and chat with the musicians.

William Newbery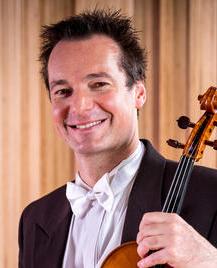 William returned to Adelaide from Cologne, Germany, in March 2005 having completed a Musik Diplom at the Hochschule für Musik Köln. His previous studies comprise the special music programme at Marryatville High School, a Bachelor of Music Degree with first class honours from the Elder Conservatorium and the Advanced Performance Programme at the Australian National Academy of Music.
William was a regular guest player with the Adelaide Symphony Orchestra from 1996 to 2007. He has also been a guest of the Tasmanian, Melbourne and Sydney Symphony Orchestras. He was the founding principal violist of the Adelaide Art Orchestra and has been broadcast on ABC FM playing a concerto for viola and computer. In 2007 William became a permanent member of the Tasmanian Symphony Orchestra.
Since joining the TSO William has been a regular performer for Virtuosi Tasmania and has also made a broadcast for ABC FM Sunday Live. He tutors viola for the Tasmanian Youth Orchestra and has also given chamber music performances for MONA FOMA and the Kegelstatt Ensemble in Adelaide.

Jennifer Marten-Smith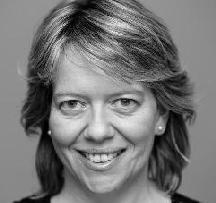 Jennifer grew up in Tasmania and at age 12 was invited to study with Professor Gediga-Glombitza at the Musikhochschule in Cologne. At age 16 she made her public debut with the Tasmanian Symphony Orchestra as soloist in Schumann's A minor Piano Concerto, having previously recorded the Rimsky-Korsakov Piano Concerto with the TSO. Two years later she performed the Rubinstein Piano Concerto No 4 with the TSO and, that same year, was the youngest graduate of the Tasmanian Conservatorium of Music, where she was awarded a high distinction as a double major in piano performance and accompaniment. Other concertos in her repertoire include works by Beethoven, Brahms, Dohnányi, Mozart, Saint-Saëns and Tchaikovsky, and she has appeared as soloist with the Melbourne Symphony Orchestra and the Niedersächsisches Staatsorchester Hannover.
In 1989 she began work as a repetiteur with the State Opera of South Australia and subsequently joined the Victorian State Opera Young Artist Programme. Between 1997 and 2001 she was repetiteur at the Staatsoper Hannover and was a full-time member of the music staff with Opera Australia from 2001 to 2012. She has more than 90 operas in her repertoire. Jennifer, a member of the Kettering Piano Quartet, is now living in Hobart, and is in demand as a soloist, accompanist and vocal coach.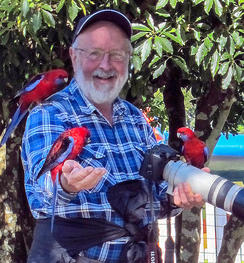 John Redeker is a photographer who has lived in the Channel district for nearly forty years. At all times focused on the aesthetic, his main interest is photography of Tasmania's magnificent landscapes in standout moments of lighting or weather. Capturing the passing parade of our disappearing heritage as seen in our island's humble workers' cottages and crumbling country bridges is another theme he will travel far and wide to record. He is also captivated by the challenge of bird photography and the rewards that it can bring.


---