| | |
| --- | --- |
| | Kettering Concerts |
Kettering Concert 2018-03-25
MATTRA
Matt Goddard (Vibraphone and Percussion), Tracey Patten (Marimba and Percussion)
Percussion Duo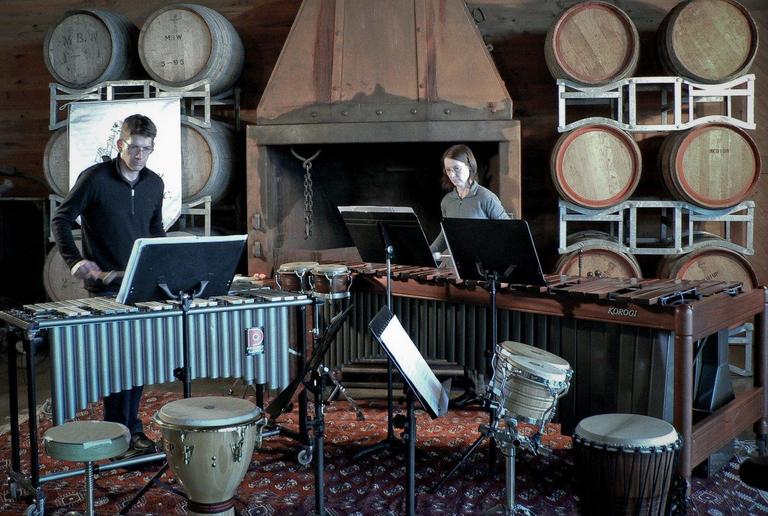 Programme:
Desert Celebration for Two Djembes – Matt Savage
Light as a Feather – Roland Stolk (1965-)
Edge of the World – Nathan Daughtrey (1975-)
Antiphon for Two Drummers – Paul Sarcich (1951-)
Elegy for George – Paul Sarcich (1951-)
failed to find work Zita (n=0)
using query «SELECT * from works where `Work_Composer_ID` = 'Piazolla' and `Work_ID_String` = 'Zita'»

failed to find work Mort (n=0)
using query «SELECT * from works where `Work_Composer_ID` = 'Piazolla' and `Work_ID_String` = 'Mort'»

failed to find work Libertango (n=0)
using query «SELECT * from works where `Work_Composer_ID` = 'Piazolla' and `Work_ID_String` = 'Libertango'»

Clapping Music – Stephen Reich (1936-)
Sunday 25 March 2018, 3pm
Kettering Community Hall
Tickets available at the door
$15
Stay for the post-concert afternoon tea, meet and chat with the musicians.

MATTRA
Matt and Tracey were members of the Melbourne-based percussion quartet Woof! which presented its own concert series in Melbourne and was part of the Musica Viva in Schools programme in Victoria. In 1999 Woof! recorded a CD of the Tuneful Percussion Works of Percy Grainger. They have been performing together as Mattra Percussion Duo since 2000.
Mattra has performed for Virtuosi Tasmania and on ABC Classic FM's "Sunday Live" as well as many other recitals which have included premieres of duo percussion works by international and local composers. Mattra's repertoire primarily comprises music for vibraphone and marimba as well as works for untuned percussion instruments.
Tracey Patten
Tracey Patten started playing percussion in her school band in Adelaide and then the Combined South Australian Schools Percussion Ensemble and South Australian Youth Orchestra. Upon completing a Bachelor of Music in Percussion at the Elder Conservatorium she moved to Melbourne to complete Honours at the Victorian College of the Arts where she was awarded the Willem Van Otterloo Orchestral Scholarship which enabled her to complete an Advanced Diploma at the Sweelinck Conservatorium in Amsterdam.
When she returned to Australia she continued to freelance with many ensembles, including the Melbourne and Tasmanian Symphony Orchestras and Orchestra Victoria. Since moving to Hobart in 2000, Tracey has continued to work with these orchestras and teaches at The Friends' School and with the Tasmanian Education Department.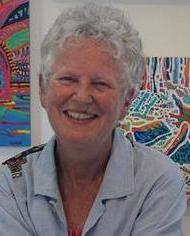 Glover finalist, Kerry Thompson, has been a successful cartoonist (including for The Sydney Morning Herald), illustrator, and author for over 30 years under her nom de plume, "Kerry Millard". Kerry has twice been voted best Single Gag Cartoon Artist by the Australian Cartoonists' Association. She has also written two books, has illustrated over 30, including one named Australian Children's Book Council Book of the Year (Younger Readers), one which was turned into a feature film in which Kerry appears for 2 seconds (on set she was kissed by a sea lion and hugged by Jodie Foster), and two which have been translated into over 20 languages. In 2008 Kerry began exploring with acrylics on canvas, leaping into a search for new ways of freezing moments in paint. Colour plays a large part in her work which varies widely in style.


---