| | |
| --- | --- |
| | Kettering Concerts |
Kettering Concert 2017-11-12
Piano Duo
Luke Frost, Fraser Reynolds
One Piano - Four Hands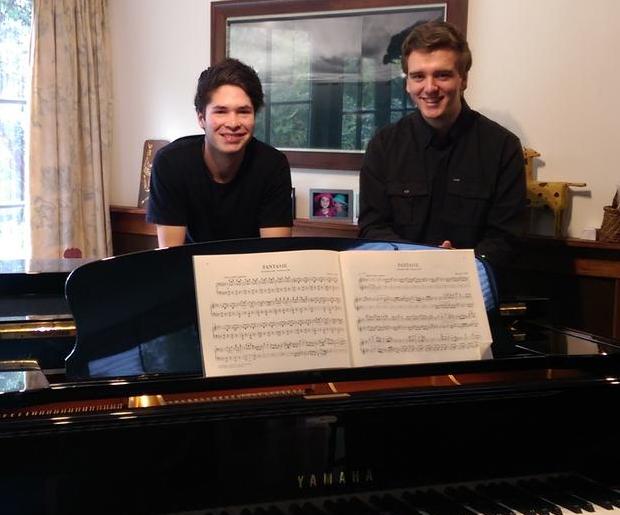 Programme:
Fantasia in F minor D. 940 (Op. posth. 103) – Schubert Fantasie for 4 hands – Franz Peter Schubert (1797-1828)
Prelude and Fugue No. 15 in G major BWV 884 – Johann Sebastian Bach (1685-1750)
Piano Sonata No. 6 in D major K284 – Durniotz – Wolfgang A. Mozart (1756-1791)
Mazurka Op. 33 No. 4 in B minor – 1 – Frédéric Chopin (1810-1849)
Nocturne Op 48 No. 1 in C minor – Frédéric Chopin (1810-1849)
Mazurka Op. 50 No. 3 in C sharp minor – Frédéric Chopin (1810-1849)
Moments Musicaux Op. 94 (D 780) – Franz Peter Schubert (1797-1828)
Image Book 1 No. 2 – Claude-Achille Debussy (1862-1918)
Sunday 12 November 2017, 3pm
Kettering Community Hall
Tickets available at the door
$15
Stay for the post-concert afternoon tea, meet and chat with the musicians.

Luke Frost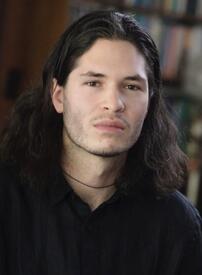 Luke Frost is a Tasmanian classical pianist who has performed in concert series in Hobart, Kettering, Swansea, and the Huon Valley. Luke was awarded the Royal Over-Seas League Tasmanian Branch Prize in Classical Piano in 2020, and received the Tasmanian Conservatorium of Music Scholarship in 2021. In 2022, Luke performed works for solo piano alongside Jennifer Marten-Smith in a Concert as part of the Kettering Concert Series, and co-organised and performed in a fundraiser concert for Ukraine at the Hedberg in Hobart. In 2021, Luke gave a series of three classical piano recitals at the Salamanca Arts Centre, performing works by Chopin, Brahms, and Bach. In 2020, Luke was invited to record Chopin's Etude op.10 no.4 at the Tasmanian Symphony Orchestra Studio, which was featured in their Daily Dose online concert series. The same year, Luke performed works for solo piano and piano four-hands alongside Jennifer Marten-Smith in a pair of concerts. Luke is currently teaching piano in Howden, and is in his final year of a Bachelor of Classical Performance with the University of Tasmania at the Hedberg.

Fraser Reynolds
Fraser Reynolds is currently undertaking a double degree in Business and Econom- ics at the University of Tasmania while taking piano lessons from Jennifer Marten-Smith. Once a week during school term he takes the Hobart College String Ensemble rehearsals and also enjoys accompanying students from Hobart College for their school performances, and students from around Hobart in general for Eisteddfods and exams.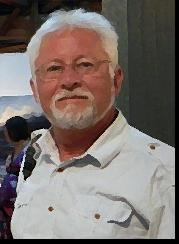 My artwork is ever evolving, resulting in fluid linear strokes with each colour unique and individual to the composition of the work, the combination of each unique stroke building the image. I progress through shades to provide the illusion of blended colour, thus simplifying the environment to basic form. Much of the resulting brushwork represents the world we move through, enhancing the natural environment with bold colour which draws me deeper into the canvas, searching the palate for the perfect hues.

Painting is my conduit to peace and harmony, stepping away from the illusions and delusions of everyday life to be in the moment, to be the brush, to be the paint and to be the painting.


---