| | |
| --- | --- |
| | Kettering Concerts |
Kettering Concert 2017-04-02
Viola and Piano Duo
Janet Rutherford (viola), Lynette Smith (Piano)
Viola and Piano Duo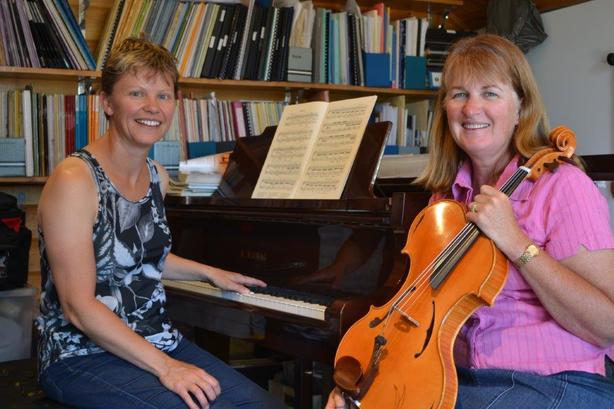 Programme:
The Arrival of the Queen of Sheba – George Handel (1685-1759) (arr. Watson Forbes)
Notturno in D major, Op. 42. – Ludwig van Beethoven (1770-1827) (arr. Sydney Beck)
Elegie for viola and piano in G minor Op. 44 – Aleksandr Glazunov (1865-1936)
Hungarian dance No. 2 in D minor – Johannes Brahms (1833-1897)
failed to find work Brahms Intermezzo in A major (n=0)
using query «SELECT * from works where `Work_Composer_ID` = 'Brahms' and `Work_ID_String` = 'Brahms Intermezzo in A major'»

Chinese Puzzle – Rebecca Clarke (1886-1979)
Walk for Betz – James Grant (1954 - )
Sunday 2 April 2017, 3pm
Kettering Community Hall
Tickets available at the door
$15
Stay for the post-concert afternoon tea, meet and chat with the musicians.

Janet Rutherford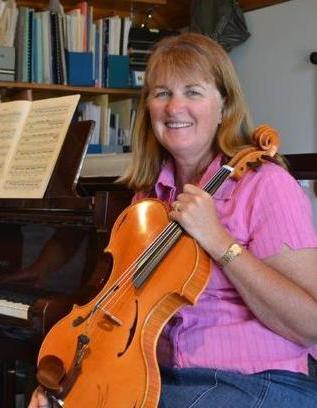 Janet Rutherford (nee Gilby), originally from Canberra, completed her Bachelor of Music degree at the Elder Conservatorium of Music at the University of Adelaide in 1980 and an Honours year in 1981 studying with Simon Rowland-Jones. She was then appointed to the viola section of the Australian Opera and Ballet Orchestra (AOBO) in Sydney. After another year of study with Rowland-Jones, this time in London, she was appointed Associate – Principal Viola of the AOBO. In 1987 Janet was appointed Principal Viola of the Tasmanian Symphony Orchestra. She has appeared as soloist with the orchestra, including on CD - Richard Mills' Concerto for Violin and Viola, and Waltz for Betz, and was also a member of the Tasmanian Symphony Chamber Players and the Trigon Ensemble(string trio).
In 2005 Janet performed the Bartok Viola concerto with the Melbourne Sinfonia in Melba Hall. Janet retired from the TSO at the end of 2015 but continues to enjoy teaching and freelancing. She also has a passion for playing lawn bowls. The instrument Janet plays is a Pellegrina viola made by David Rivinus in Oregon USA. It was made in 2003. More information about the design can be found at www.rivinus-instruments.com

Lynette Smith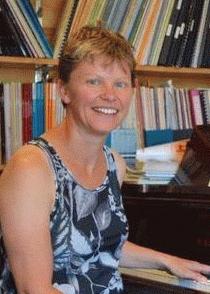 Lynette has been Hobart-based pianist, teacher, examiner and accompanist for the past 20 years. She holds a Bachelor of Music, a Masters of Music, a Bachelor of Teaching and the A.Mus.A and L.Mus.A diplomas in piano performance.
Lynette is a regular concert performer and chamber musician and has appeared several times with Virtuosi Tasmania, most recently performing the world premiere of a composition by Tasmanian composer Don Kay with fellow musicians David Nuttall and Phillip Jouglin. Amongst many of their concert appearances Lynette has performed on ABC FM's Sunday Live programme with violist Janet Rutherford. Lynette, Janet and Helen Thomson recently performed the world premiere of the song cycle "Dark River" composed by Ralph Middenway.
Lynette is a piano teacher and accompanist at The Friends' School and also runs a busy and thriving piano teaching studio in New Town.
Members of Botaniko – Artist
---