| | |
| --- | --- |
| | Kettering Concerts |
Kettering Concert 2015-09-27
Martin Penicka and Jennifer Marten-Smith
Martin Penicka (cello), Jennifer Marten-Smith (piano)

Cello and Piano Duo

Programme:
Suite No 1 for unaccompanied cello in G major, BWV 1007 – Johann Sebastian Bach (1685-1750)
Cello Sonata No. 2 in D major, Op. 58 – Felix Mendelssohn (1809-1847)
Sicilienne in E flat major – Maria Theresia von Paradis (1759-1824)
Hamabdil – Granville Bantock (1868-1946)
Souvenir Russe – Julius Isserlis (1888-1968)
Langsam - No 2 from 5 Pieces in Folk Style, Op 102 – Robert Schumann (1810-1856)
Le grand tango – Astor Pantaleón Piazzolla (1921-1992)
Sunday 27 September 2015, 3pm
Kettering Community Hall
Tickets available at the door
$10
Stay for the post-concert afternoon tea, meet and chat with the musicians.

Martin Penicka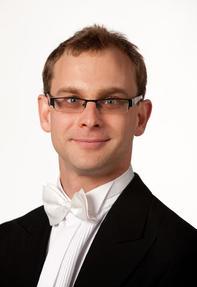 Martin studied with Lois Simpson and Julian Smiles at the Australian Institute of Music. He graduated in 2002 with the degree of Bachelor of Music (Performance) with first class honours. During his studies, he played in many chamber ensembles, most notably with the award-winning Con Brio Trio. In 1999 Martin Penicka took part in a tour to the USA organised by the Performing Arts Unit to complement the Art Express exhibition in the Corcoran Gallery, Washington DC.
A solo artist in the Symphony Australia Conducting Program in 2001, Martin Penicka has been a casual member of the Sydney Symphony Orchestra. He was a semi-finalist in the 2004 Symphony Australia Young Performers Awards and the 2MBS FM Young Performers Award. Martin Penicka has been an ANAM Academy Musician at the Australian National Academy of Music. In 2006 and 2007, Martin was involved in the Sydney Symphony fellowship program. Martin joined the TSO in August 2008.
Martin regularly plays in chamber music ensembles around Tasmania and has appeared on several ABC classic FM Sunday Live Broadcasts.

Jennifer Marten-Smith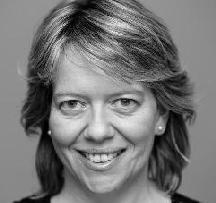 Jennifer grew up in Tasmania and at age 12 was invited to study with Professor Gediga-Glombitza at the Musikhochschule in Cologne. At age 16 she made her public debut with the Tasmanian Symphony Orchestra as soloist in Schumann's A minor Piano Concerto, having previously recorded the Rimsky-Korsakov Piano Concerto with the TSO. Two years later she performed the Rubinstein Piano Concerto No 4 with the TSO and, that same year, was the youngest graduate of the Tasmanian Conservatorium of Music, where she was awarded a high distinction as a double major in piano performance and accompaniment. Other concertos in her repertoire include works by Beethoven, Brahms, Dohnányi, Mozart, Saint-Saëns and Tchaikovsky, and she has appeared as soloist with the Melbourne Symphony Orchestra and the Niedersächsisches Staatsorchester Hannover.
In 1989 she began work as a repetiteur with the State Opera of South Australia and subsequently joined the Victorian State Opera Young Artist Programme. Between 1997 and 2001 she was repetiteur at the Staatsoper Hannover and was a full-time member of the music staff with Opera Australia from 2001 to 2012. She has more than 90 operas in her repertoire. Jennifer, a member of the Kettering Piano Quartet, is now living in Hobart, and is in demand as a soloist, accompanist and vocal coach.

John Weight – Artist
As an art student attending the University of south Australia, John mainly studied drawing and sculpture. However, he has, since then, worked with a variety of mediums including pastels, charcoal, oil pastels, conte, acrylic, oils and watercolour. The framing of his works is, he believes, an important aspect of presenting the finished product and worthy of much consideration before exhibiting.
He has lived in Tasmania for almost three years and finds the interest in fine art encouraging. He has participated in some regional art classes and immensely enjoyed doing watercolours with Terry Gough, a highly regarded local artist. The landscape and coastline of Tasmania are inspirational and lately he has worked on still life and landscapes, mainly with watercolours.
---