| | |
| --- | --- |
| | Kettering Concerts |
Kettering Concert 2012-03-11
Trio Neapolitan
Yue-hong Cha (violin), Martin Penicka (cello), Amanda Hodder (piano)

Violin, Cello and Piano

Programme:
Suite No 1 for unaccompanied cello in G major, BWV 1007 – Johann Sebastian Bach (1685-1750)
Bagatelles, Op. 126 – Ludwig van Beethoven (1770-1827)
Spanish dance for violin and piano – Manuel de Falla (1876-1946)
Piano Trio No. 4 in E minor, Op. 90, B. 166 – Dumky – Antonín Dvořák (1841-1904)
Sunday 11 March 2012, 3pm
Kettering Community Hall
Tickets available at the door
$7.50
Stay for the post-concert afternoon tea, meet and chat with the musicians.

Yue-hong Cha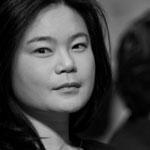 Yue-hong Cha started to play violin at the age of six. She entered the Shanghai Primary School of music when she was ten. Between the ages of thirteen to sixteen she won several national awards and scholarship at Shanghai Conservatory of Music. At the age of nineteen she won the first violin position in the Shanghai Symphony Orchestra as its youngest member. During the next three years she performed many solo's and chamber music concerts for weekend chamber music events and Sunday radio concert programmes.
In 1997, she came to Australia to continue her studies on scholarship under violin professor Peter Zhang and Charmian Gadd. In 2002 she completed a 4-year Bachelor of Music degree and 2-year master of music degree with honours on a scholarship. During her six years study she was a regular player with Sydney Symphony Orchestra and Australia Opera and Ballet Orchestra. In 2002 she won auditions at both the Tasmania Symphony Orchestra and Adelaide Symphony Orchestra. She chose to accept the position in Hobart. In 2004 she also won the audition of section leader in Orchestra Victoria. During her time in Tasmania Yue-hong has been active in chamber music concerts with various ensembles for Sunday Live concert programmes.

Martin Penicka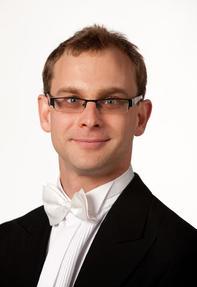 Martin studied with Lois Simpson and Julian Smiles at the Australian Institute of Music. He graduated in 2002 with the degree of Bachelor of Music (Performance) with first class honours. During his studies, he played in many chamber ensembles, most notably with the award-winning Con Brio Trio. In 1999 Martin Penicka took part in a tour to the USA organised by the Performing Arts Unit to complement the Art Express exhibition in the Corcoran Gallery, Washington DC.
A solo artist in the Symphony Australia Conducting Program in 2001, Martin Penicka has been a casual member of the Sydney Symphony Orchestra. He was a semi-finalist in the 2004 Symphony Australia Young Performers Awards and the 2MBS FM Young Performers Award. Martin Penicka has been an ANAM Academy Musician at the Australian National Academy of Music. In 2006 and 2007, Martin was involved in the Sydney Symphony fellowship program. Martin joined the TSO in August 2008.
Martin regularly plays in chamber music ensembles around Tasmania and has appeared on several ABC classic FM Sunday Live Broadcasts.

Amanda Hodder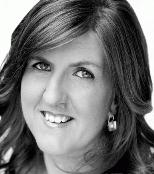 Described as "magic" by esteemed UK accompanist Malcolm Martineau, Amanda Hodder holds a Masters in Music from the University of Melbourne. During her earlier undergraduate studies, she won various awards for collaborative pianism, undertook master classes with pianists such as Ian Munro and Geoffrey Lancaster, and was featured on ABC Classic FM's Rising Stars program. Amanda has worked as an accompanist for all the major Melbourne universities and spent 7 years as the only on staff accompanist for the voice department at the Victorian College of the Arts. As a repetiteur, Amanda has worked for all the major Melbourne opera companies, as well as Opera Australia. Amanda has worked for Cameron Macintosh (Oliver!) and The Really Useful Company (The Phantom of the Opera), and played keyboard in the band for the musical Jersey Boys.
In 2003 and 2010 Amanda won the major ensemble award at the National Liederfest, as well as the Margaret Schofield Award for best accompanist. In 2004 Amanda won the Hugh D. T. Williamson Accompanist's Award at the Mietta Song Recital. The award also enabled Amanda to spend most of 2005 studying in Paris and Southern Germany. Amanda has taken part in collaborative pianism master classes with Stephen McIntytre, Caroline Almonte, Malcom Martineau (UK) and Phillip Mayers (Germany). In 2007 Amanda was the recipient of the VCA Lady Hamer Award, an award made specifically for pianists who are interested in working collaboratively with other musicians. In May 2008 Amanda was the recipient of the Geoffrey Parsons Award, an award run by the Accompanist Guild of South Australia, supported by the Geoffrey Parsons Trust UK and judged by Mr Martineau. Amanda was also a MacDonald Trust Scholar at the VCA for 2008. On television, Amanda has worked with The Choir of Hard Knocks, performed with Ronan Keating on Rove Live, and was the recommended vocal coach for ABC TV's Operatunity Oz. More recently, Amanda has been Music Director for programs at both Opera Queensland and OzOpera, performed with the Tasmanian Symphony Orchestra, and in 2011 took up her new position as Associate Lecturer in Accompaniment Studies at the Tasmanian Conservatorium of Music.
---