| | |
| --- | --- |
| | Kettering Concerts |
Kettering Concert 2005-09-25
The Jane Franklin Consort
Stephanie Abercromby (conductor), Barbara Carolan, Chris Coombe, Beth Coombe, Maree Keane, Brian Yates, Craig Doherty, Nick Bester, Rob Evans, Chris Carolan

Spring Voices

Programme:
Madrigal (ish)
Sweet Honey-sucking Bees – John Wilbye (1574-1638)
Sweet Suffolk Owl – Thomas Vautor (1580-1622)
Weep You No More, Sad Fountains – John Dowland (1563-1626)
Flora Gave Me Fairest Flowers – John Wilbye (1574-1638)
England - C16-C20
Draw On Sweet Night – John Wilbye (1574-1638)
Draw On Sweet Night – John Rutter (1945-)
The Blue Bird – Charles Villiers Stanford (1852-1924)
My Delight and Thy Delight – Sir Charles Hubert Hasting Parry (1848-1918)
Trains
I'm a Train – Michael Hazelwood (1941-2001) – Albert Louis Hammond (1944-) (arr. Peter Knight)
Smoke Gets in Your Eyes – Jerome Kern (1885-1945)
Chattanooga Choo Choo – Harry Warren (1893-1981)
Jazzed-up Bach
Gavotte arr Oldwall
failed to find work Air on the G-String (n=0)
using query «SELECT * from works where `Work_Composer_ID` = 'Bach' and `Work_ID_String` = 'Air on the G-String'»

Bardinerie from Suite No. 2 in B minor, BWV 1067 – Johann Sebastian Bach (1685-1750) (arr. Carolan Badinerie)
Sunday 25 September 2005, 3pm
Kettering Community Hall
Tickets available at the door
$5
Stay for the post-concert afternoon tea, meet and chat with the musicians.

Stephanie Abercromby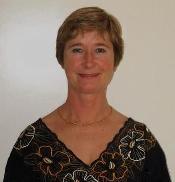 Stephanie Abercromby is a well-known musician in Hobart. She was educated at Perth Modern School on a music scholarship and continued her studies at the University of W.A., graduating with a Bachelor of Music. She was Senior repetiteur with the West Australian Opera Company, repetiteur for ABC opera concerts and appeared regularly as a soloist with the West Australian Symphony Orchestra. After winning the W.A. State final of the ABC concerto competition on piano, she received a West Australian Arts Council grant to study harpsichord with Colin Tilney in London. Stephanie teaches music at Hobart's Fahan School. She has sung with and directed the Jane Franklin Consort, and was repetiteur with the Tasmanian Symphony Orchestra Chorus before retiring in 2010. Stephanie was also director of the Tasmanian Chorale from 2005 to 2010 and in her spare time she is a keen bonsai enthusiast and sailor.
---