| | |
| --- | --- |
| | Kettering Concerts |
Kettering Concert 2005-06-26
Christina Sonnemann
Christina Sonnemann (harp)
With Harp and Voice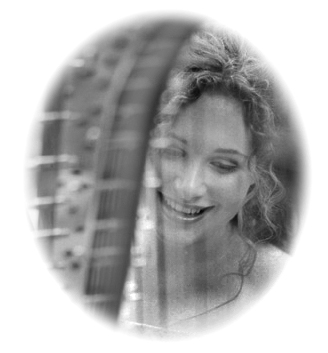 Sunday 26 June 2005, 3pm
Kettering Community Hall
Tickets available at the door
$5
Stay for the post-concert afternoon tea, meet and chat with the musicians.

Christina Sonnemann
Born in 1981, Christina began studying harp at age 8 and voice at 14. Her interests have since expanded to include teaching, composition and recording and throughout her studies in Australia she has broadened her skills with specialist tuition in the US and UK.
Studies: Christina's first teacher was Jill Atkinson, long-time principal harpist of the Queensland Symphony Orchestra.
Upon moving to Tasmania she began studying with Michael Jefferies, eventually gaining her Associate in Music, Australia (Harp) through the Australian Music Examinations Board administered by the University of Tasmania (and becoming the first person to do so in Tasmania). Concurrently, she studied classical voice with Helena Bury, again achieving an Associate in Music, Australia, Diploma, this time in Singing.
She has also studied various facets of harp playing with noted arranger/composer/pedagogue William Lovelace in the US and the world's foremost exponent of harp/voice performance, Margaret Knight, in the UK.
Performance: Christina has performed at countless festivals, functions and charity events and regularly presents intimate solo recitals to remote communities. In 2003, Christina made her international debut at the Stamford International Harp Festival in England. The following year she performed as the youngest Guest Artist at the National Harp Weekend held in Canberra.
In March 2005, Christina made her concerto debut with the Johnston City Symphony in Tennessee, playing Handel's Harp Concerto. In April 2005, Christina presented a solo recital for the international arts festival Ten Days On The Island in the fabulous Pacific Crystal Palace, imported and erected for the festival. This recital was broadcast nationally on ABC Classic FM. During the same festival, she performed the solo harp score to the magical theatre production The Garden of Paradise – a score especially written for her. Also in April, Christina was invited to conduct a master class on "Composing for the Harp" for students majoring in Composition at the Tasmanian Conservatorium of Music. Recently, Christina has developed her own style by singing 1930s-40s swing standards to lush harp accompaniments. She has been invited to present a concert and workshop focusing on this style at a Harp Festival in London in July 2005. Later that month Christina will be a guest tutor at Harp Holiday 2005 in Leicestershire, England. Although solo performance is her priority, Christina enjoys regular appearances with ensembles and orchestras.
Recording: As well as appearing on collaborative recordings, she has released two of her own: a solo album, The Girl with the Flaxen Hair and an album with her trio, Eden featuring her original music. Soon: new solo harp/voice CD, Christina's World.
Promoting the Harp: Christina is President and Founder of the Harp Society of Tasmania as well as serving as Australian Liaison to the World Harp Congress Review. She is a member of the Australian Songwriters' Association and the Tasmanian Music Teachers' Association.
---